How do I delete my activation key in Windows 10?
Author:

Администратор
Date added: 15 Jul 2020
Viewed: 10317
Comments: 2
Estimates: 12 25
---

In last week's article, we wrote about activating Windows 10 over the phone. And now we'll write about removing the license code from the operating system.
Instructions on how to activate Windows 10 Over the phone?: https://altonkey.com/en/guides/windows/activation-windows-10-by-phone
This method of removal might not work if you have the key is hardwired into the BIOS! Because the operating system automatically picks up the license code when you boot up! In this case you can only change the key, not remove it.
But sometimes you want to give someone else your PC, or sell it to them, but you don't want to give them the Windows operating system you have activated and installed on it.
You can deactivate Windows 10, but only in an account on a PC that has administrative rights.
---
Table of contents:
Open the command line as administrator:

Hit the cursor «Loop»
Enter the word "cmd" in English
Click on the "Right button" of the mouse
Open with "Administrator"
---
Check the complete removal of the license code by entering this command:
slmgr /dli.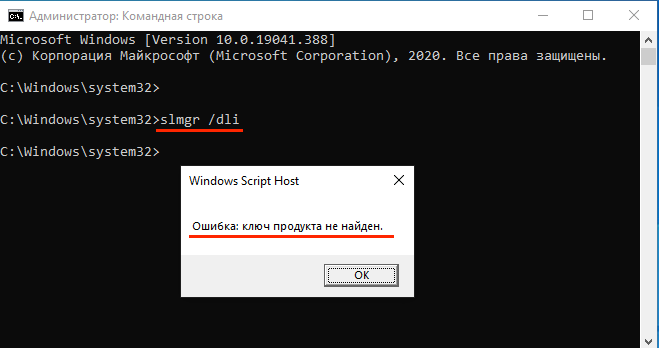 If you see this window, then your activation key has been deleted!
Now you can buy Windows 10 Activation Key https://altonkey.com/en/microsoft-windows/windows-10 on our website and have no problems!
---
Comments (2)
Рекомендуемые статьи