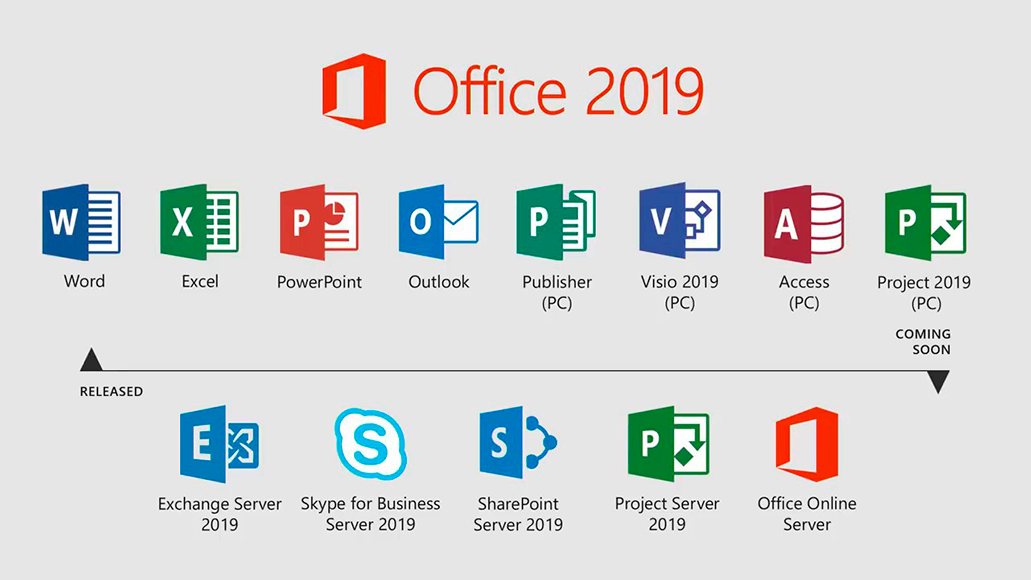 Microsoft began distributing Office 2019, which absorbed the new features of Office 365 that appeared in the last three years. The ability to buy a classic license eliminates the need for regular payments. It is enough to pay once and get the necessary software package. Here you can download Microsoft Office 2019 and learn the features of this application package. The Office Package is designed for those corporate customers and private consumers who do not use the Office 365 subscription service, but need these licensed applications. The program as a text editor Word, Excel spreadsheet, a tool for creating PowerPoint presentations.
Full app package features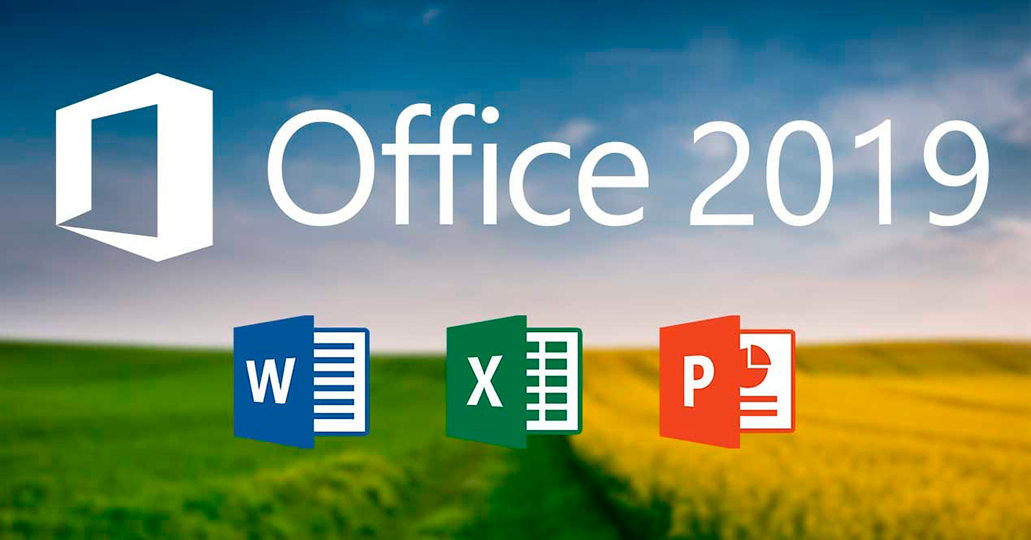 To work with the operating system Winds 10 has improved the stability and performance of applications, improved and made the interface more attractive. With this package you can customize the ribbon tabs and commands, customize the design to suit your personal tastes and needs. The applications have received additional options and innovations that extend the functionality and make the work with them more pleasant and comfortable. In addition to Word, Excel and
PowerPoint package includes the following software:
Outlook mail client;
Visio graphic editor;
Skype for doing business
Email for Exchange business;
project management system Project.
Support for 3D models and SVG has been added to PowerPoint program. Under the Windows 10 operating system, applications began to work faster. To take advantage of all the advantages of the Office, you need to download free Microsoft Office 2019 and perform its initialization. Then the downloader will perform all the necessary actions. On our site you can download the original distribution, but the free version of the application is limited. To fully and permanently use MS Office 2019, you need to buy it. You can do it in our online store.
What is new in MS Office 2019?
Before downloading Office 365 for free, it will not be superfluous to get acquainted with all the advantages of the innovative software product.
Once again, we emphasize that in the new MS Office 2019 were added many features that simplify the work of users with office applications.
The list of innovations should be included:
new functions in Excel spreadsheet;
The ability to create stylish and unique presentations, documents and sheets by inserting SVG images and applying special filters to them
Sound accompaniment for people with visual impairment;
new charts, histograms and bar graphs for a more stylish presentation of data;
Options to demonstrate slides with a stylus or digital pen;
You can download Microsoft Office 2019 64 bit right now and increase your own productivity and work efficiency many times.
Select by version
According to the developers themselves, the version of Microsoft Office 2019 Professional Plus is designed to press just one button and start working.This package provides work on a computer under the control of Windows 10. Activation is performed by key and allows one user to work with applications.
If you want to download Office 2019 64 bits for work at home or study, then pay attention to the version of Microsoft Office 2019 Home and Student. Excellent solution, because it contains all the basic means for performing training and home tasks.
You can also download free Microsoft Office 2019 for Home and Business. Combines the useful tools needed for everyday home tasks and effective remote operation.