Brand: Microsoft
Product Code:

win-10-pro-esd

Availability:

In Stock
Activation:
Online / Phone / Chat
Windows 10 Professional - is the latest and more advanced version of Microsoft's operating system. When it was created, the developer took into account all shortcomings and errors of previous versions.
Windows 10 Pro is a combination of the best features of 7 and 8 OS versions. It features more productive work, win 10 Professional 64 bit with rich functionality and improved stability.
It is characterized by more productive work, rich functionality and improved stability. This OS has a lot of new chips and options that make working with PCs efficient, simplified.
You need to learn the history of creating
Microsoft's new version of the OS was made available to users in the last few July 2015. It is noteworthy that immediately after the eighth appeared not the ninth, but the tenth. Despite the fact that Windows 8 liked the users, the developer decided to create a new software product that should not have anything to do with their predecessors.
An important point in the history of creation is the high speed of software product development. This is due to the fact that Microsoft employees already had ready-made solutions and experience in creating different versions of the OS, now they had only to combine their work in a single system. The main task of the company is to accumulate all the best from previous versions to add useful options and ready program.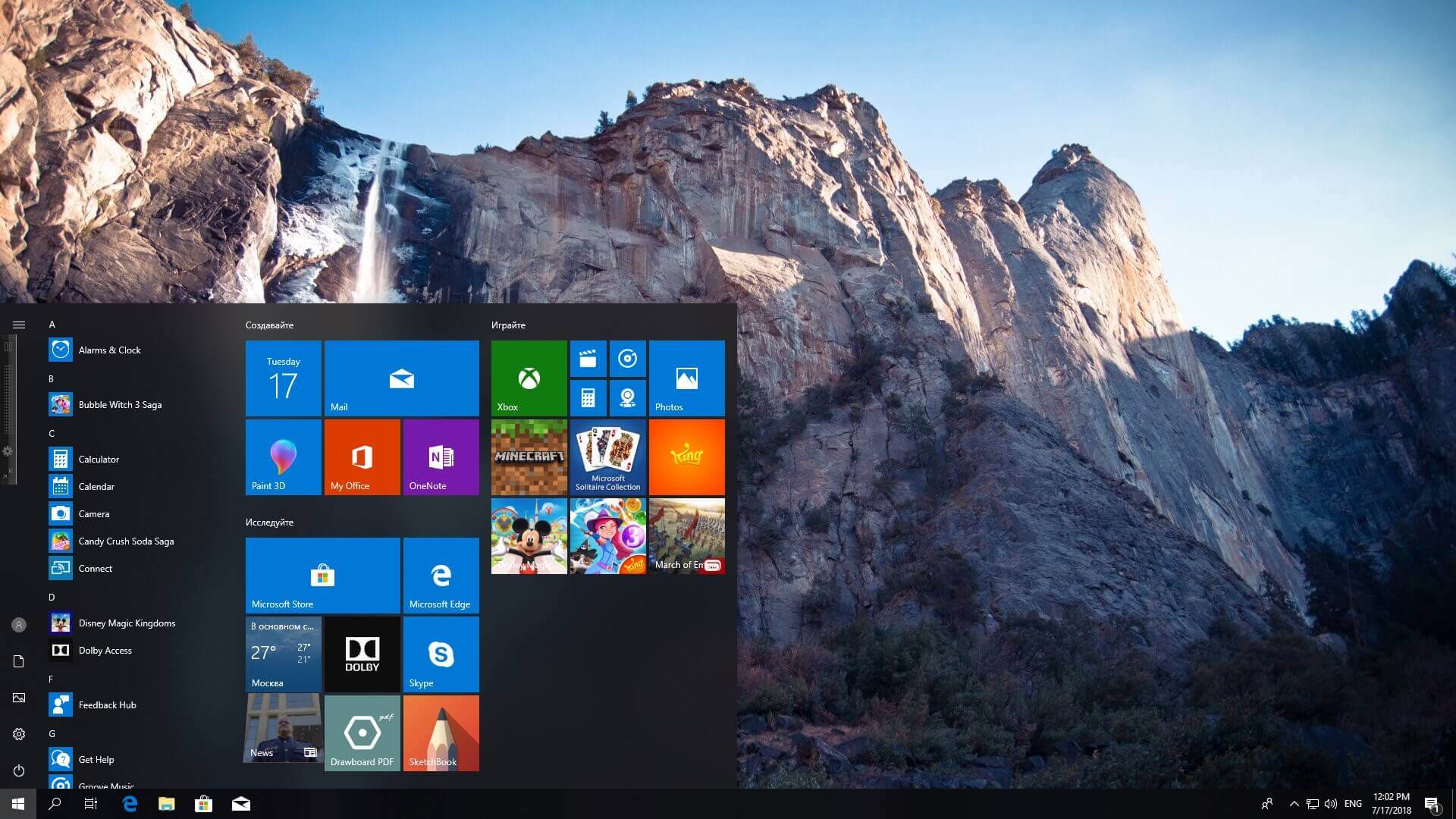 New functions
Microsoft Windows 10 Professional buy license key is needed to get the basic features and new features of this operating system. You can install it on your smartphone, tablet, PC, laptop, and even on the Xbox One game console from Microsoft Studios. It has got an advanced interface and a lot of new features, among which it should be noted:
Synchronization of settings;
Possibility to use virtual desktops;
File Manager;
viewing tasks;
attaching windows and more.
It is worth mentioning that it has an extended Start menu, an accelerated download, a new browser, and convenient ways to interact with the computer. Also, the product contains useful for business functions, which include remote authorization, creation of virtual machines, encryption and much more. The OS interface is made in Russian, which is very convenient for Russian-speaking users of a unique software PRODUCT. To get the most out of your PC, you need to the Windows 10 Pro OEM key and try out all sorts of new operating system features.
Additional improvements:
In addition to the above functions, Windows 10 additionally received many other innovations, namely:
The Windows store App Store is more convenient to use.
Updated Welcome screen and the ability to lock the device;
Instead of "Control Panel", "parameters" are now used, which have user-oriented interface;
Several main icons have been redrawn;
modernized calendar and clock;
Microsoft Edge is now used instead of Internet Explorer;
Authorization is possible through the Windows Hello biometric data service;
There is a new application called "Getting Started";
Distinctive features of the software
The versatility and improved search for a new "operation" deserve special attention. In order to do this check, you need to, so, Kok only licensed products allow you to fully enjoy all the features and functions. To search for internal files, folders, programs there is a special button, thanks to which several times easier to find and faster task execution. The search process itself is optimized, so the results are instantaneous.
Other features of MS Windows 10 include the modified SNAP function, which allows you to attach program windows on the desktop. In 8 OS versions, only two applications could be pinned to the desktop. Now this figure has increased to four. To access the files in the new version, there is a file manager. It performs a variety of settings, so that personalization of data is achieved. The advantages include an attractive design and huge opportunities in terms of individual settings, so that each user can customize the computer to their needs.
Technical Requirements for installation:
The processor must have a frequency of at least 1 GHz;
RAM for 32-bit should be from 1 GB, and for 64-bit-2 GB;
The hard drive must have a space of 16 to 20 GB;
DirectX 9 and above.
The goods are delivered in electronic form without boxes/box, USB or stickers/stickers/sticker. Only on your Email (or ESD delivery)!
Have an operational memory of at least 512 MB;
The screen resolution must be at least 800 x 480 pixels.
Specifications
Common to digital
Activation
Online / Phone / Chat
License Type
Retail / ESD
Model
Windows 10 Professional
Приобрёл ключик, всё быстро и чётко. Система активировалась. Большое спасибо.
Хотел себе купить ключ для винды зашел на Официальный сайт Microsoft и другие магазины, цены были слишком дорого.
Поискал в интернете нашел этот сайт.
Цена понравилась , купил выслали сразу ключ активации ввел
активировалась сразу.
Вывод можно брать с этого магазина!