Activate Microsoft Office 2019 Online
Author:

Администратор
Date added: 27 Sep 2021
Viewed: 105
Comments: 0
Estimates: 0 3
---

Online activation Microsoft Office 2019 key activation on your computer.
For example, in the article, we activate Microsoft Office 2019 Professional Plus with a license code .
Microsoft Office 2019 Pro Plus Buy an activation key: https://altonkey.com/en/microsoft-office/ms-office-2019/office-2019-pro-plus
How do I install Microsoft Office 2019 ? https://altonkey.com/en/guides/ms-office/install-office-2019
---
We are looking for an application in the search Office (Open for example «Word»)
Do not open the built-in «Word»! And open the «Word» that you have installed!
Select the item «Account»: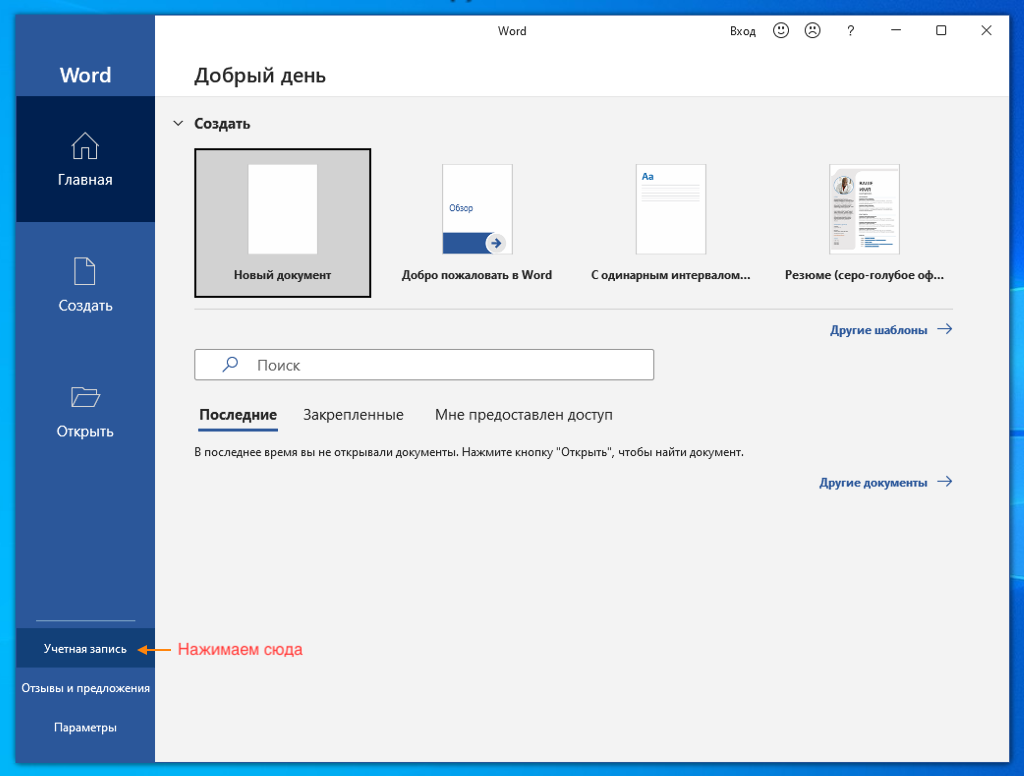 Click on the button «Activate the product»: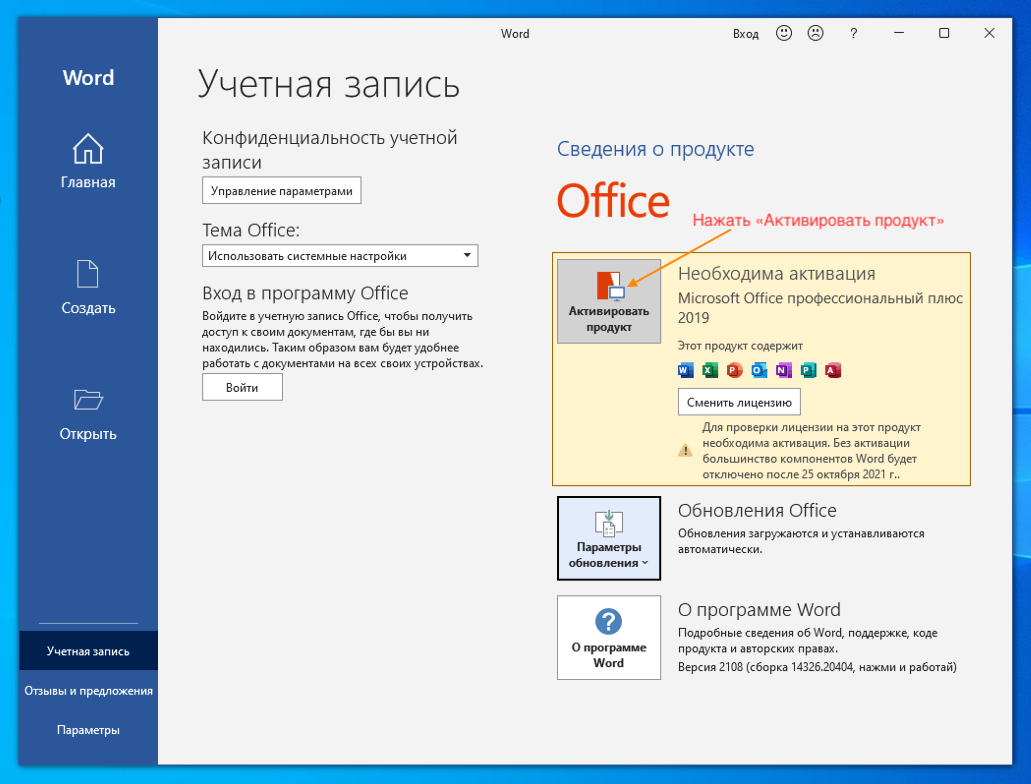 Select the item «I have a product key» at the bottom: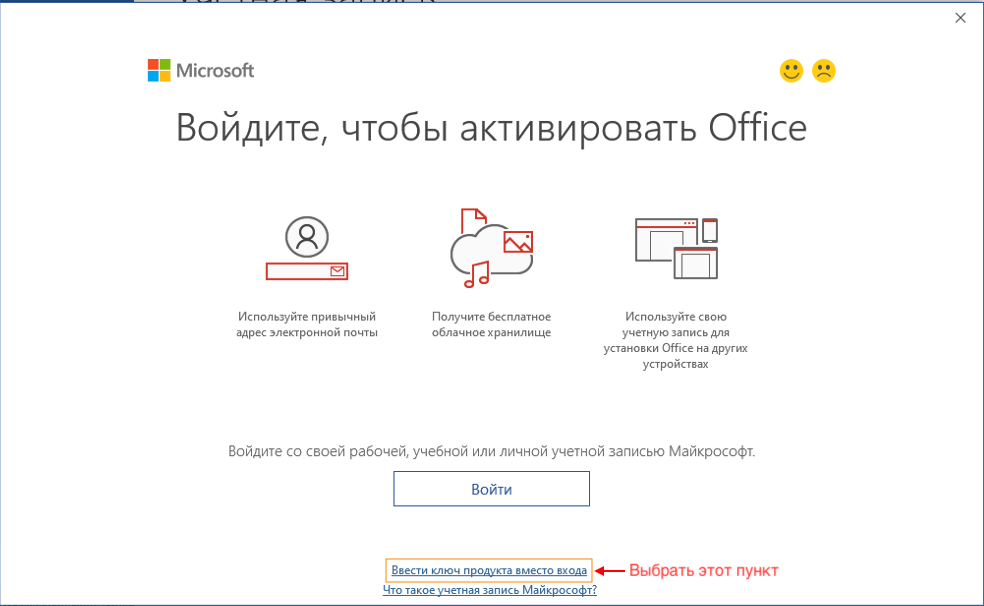 Enter your product key: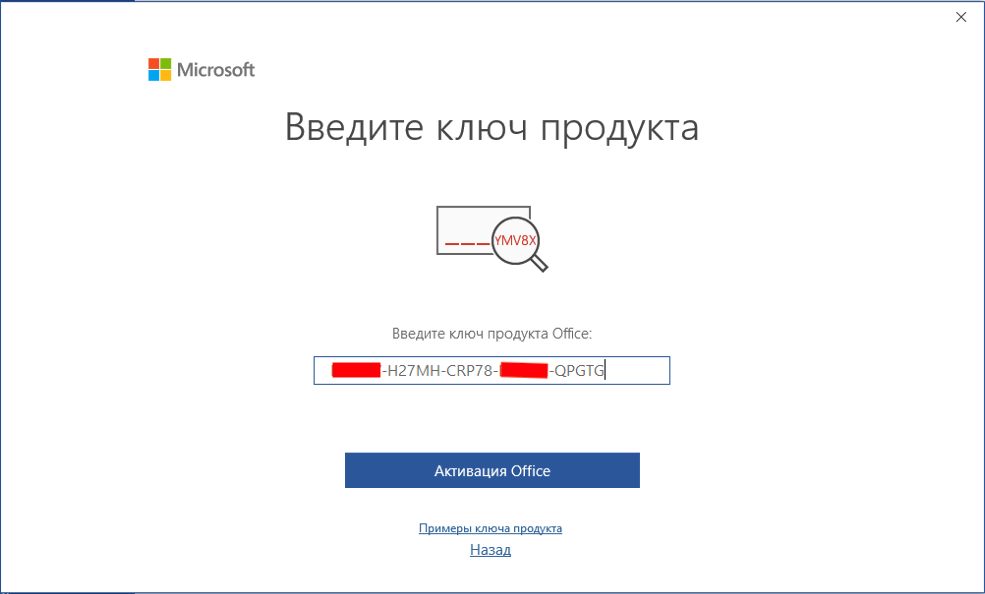 After we have entered the license code, select «Activation via the Internet» And click next: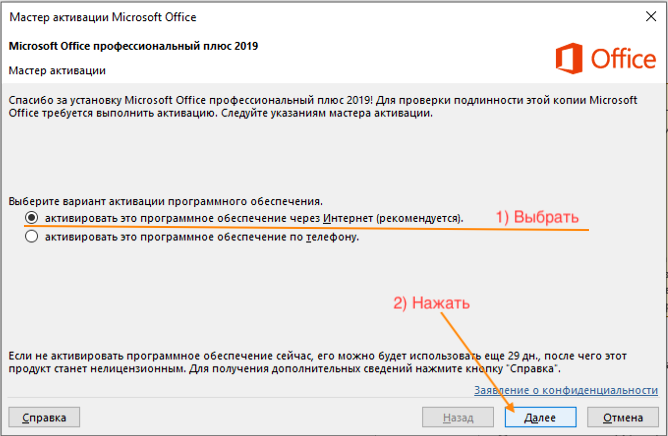 It will take some time, and we will open such a window: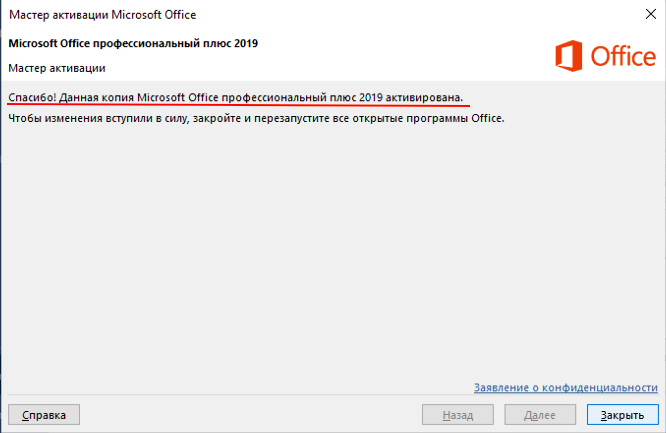 This means that the activation of Office 2019 Professional Plus was successful!
We can now close the installer!
In order for the changes to take effect, we will re-open our Office 2019.
We hope we helped you answer the question: how to activate Office 2019 online?
Activation of Microsoft Office 2019 By phone: https://altonkey.com/en/guides/ms-office/activate-office2019-by-phone
---
There are no comments for this post.
Рекомендуемые статьи