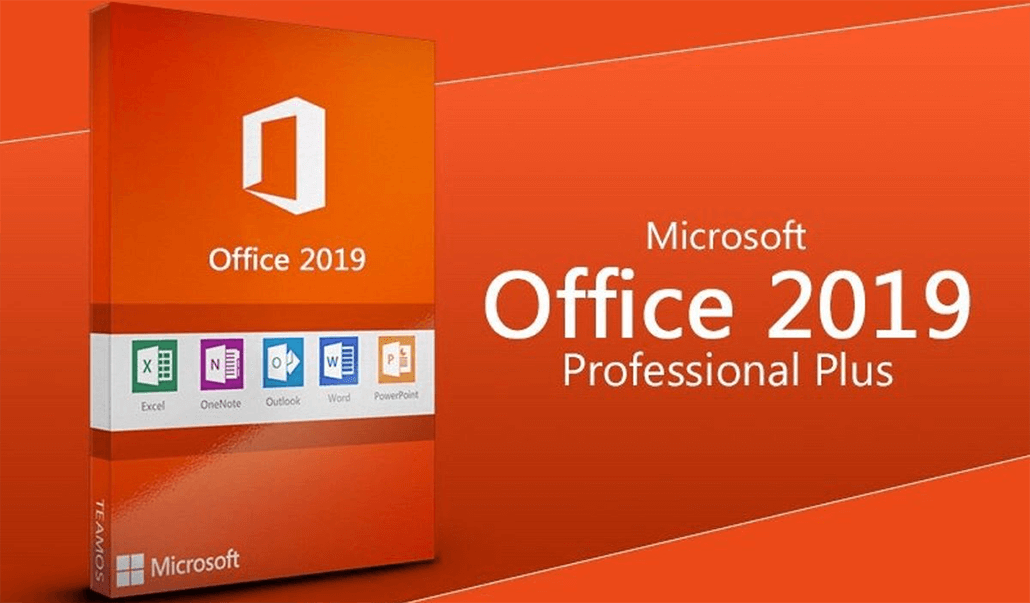 Microsoft Office 2019 is considered a popular software package for home and office work all over the world. As you know, Microsoft takes into account the needs and desires of different categories of users, so their products get several versions of editions. So a particularly popular version is considered Microsoft Office 2019 Professional Plus - a real foundation for the workplace, a package of applications with special business tools that the team needs for even more efficient and productive work. That's why A large number of users are looking for where to download Microsoft Office 2019 Professional Plus.
---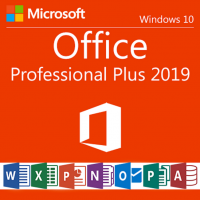 Manufacturer:
Microsoft Corporation
---
---
---
Size:
6 MB (Online), 3.4GB (Offline)
---
Interface language:
Russian, English
---
System Size:
x32/x64(x86)
Date of release:
September 24, 2018
---
Minimum system requirements:
Processor from: 2GHz or higher
Remote memory: 2GB or more
Remote memory: 2GB
Processor with SSE2 instructions
Video memory: 512 Mb
Hard Disk Space: 10GB and up

Licensed product only
What changes did MS Office 2019 Pro Plus get?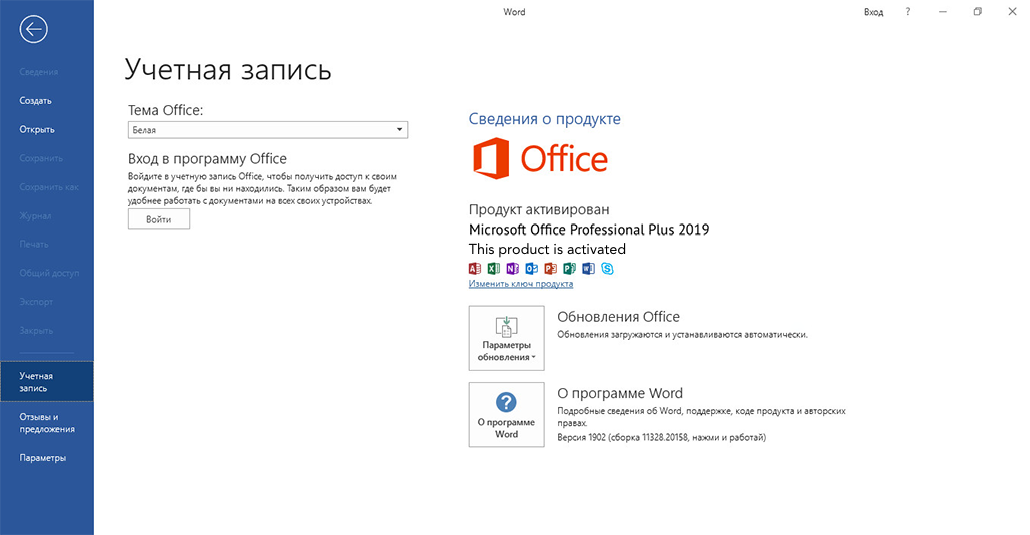 The main change is in the installation technology. Instead of the MSI installer, "click and run" installation technology is now used to install most components of the bundle.
Other major changes are also worth considering:
only support for Windows 10 operating system;
Booster directly downloads to the internet
Booster downloads directly from the Internet content delivery network;
Downloading the original distribution installs all MS Office 2019 apps by default, but you can customize and exclude programs you don't want programs you don't want;
Access to automatically download and install updates from the Office CDN network: such as bug fixes and system security updates.
If you decide to download Office 2019 Professional Plus, know that it includes Access, Excel, Outlook, PowerPoint, Publisher, Word and Skype for Business. Overall, it's a powerful set of tools for editing documents, creating spreadsheets, and making spectacular presentations. With the ability to insert images in SVG format, you can create unique and distinctive unique and powerful presentations.
This edition includes all the latest updates to MS Word, PowerPoint, Excel as well as Vision 2019 Professional and Project 2019 Professional. For example, the text editor MS Word has been improved, there is a learning feature and speech-to-text. To create a vivid presentation, you can manage three-dimensional images. Thus, the package Microsoft Office 2019 Professional Plus is even more powerful and easy to use, so experienced users will love it.
Key features of MS Office 2019 Pro Plus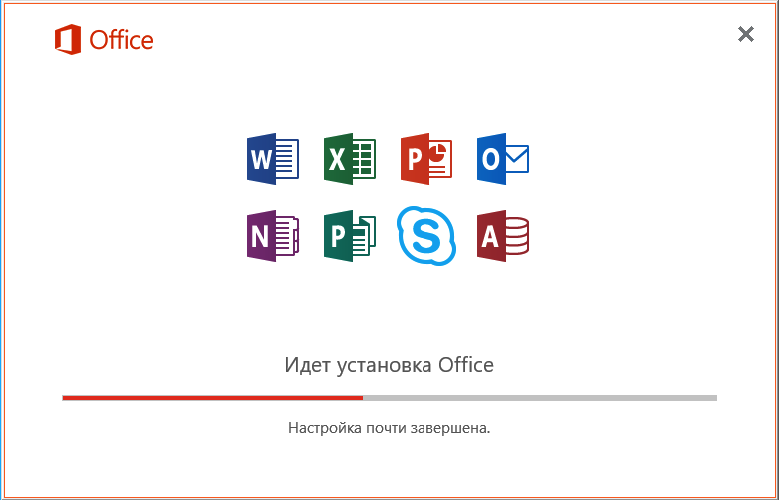 OneNote got the biggest changes: handwritten text, a modern and intuitive user interface. This edition gives users the ability to update their contacts, support mentions in Outlook. The free Microsoft Office 2019 Pro Plus download is available in the 64-bit version. It is recommended for installation on a personal computer with 4 GB of RAM or higher. But it's worth evaluating application compatibility and other factors. You can download the 32-bit app bundle installer for free if it it's compatible with your version of Windows 10.
We have both 32bit and 64bit. The distribution will perform a standalone installation of Office 2019 Pro Plus, which is perfectly compatible with x32-bit and x64-bit operating systems Windows. It's a one-stop solution for a multipurpose audience of computer users. We offer to download Microsoft Office 2019 Professional Plus 64 bit as well as purchase license key to activate office applications and unrestricted and unrestricted work with them. By doing so, you will get a really powerful tool that will allow you to Build clear and planned independent or group work.