Microsoft Office 2021 for Home and Business Download
For work purposes and home use, Microsoft Office 2021 for Home and Business is suitable, it is very easy to download the installer from us. You can do it on the site, spending a minimum of time. Before you start downloading, you should familiarize yourself with the features and the main system requirements. They must be met so that your PC does not conflict with the installation of the latest version.
---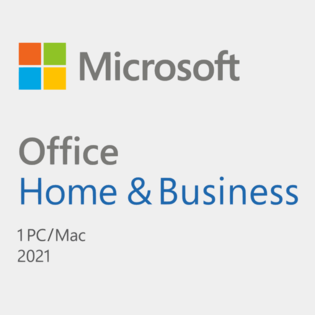 Manufacturer:
Microsoft Corporation
---
---
---
Size:
8 MB(Online), 4.4GB (Offline)
---
Interface language:
English or Multi-Lang
---
System digitization:
x32/x64(x86)
---
Release Date:
5 October 2021
---
Minimum system requirements:
Operating system from: Windows 10 or higher.
Processor from: 2 GHz or higher.
RAM from: 2 GB
Video memory: 512 Mb
Free hard disk space: from 10 GB

Only licensed product
Basic system requirements
For ease of use, you need Microsoft Office 2021 for Home and Business, you can download the distribution kit if several criteria are met:
Operating System: Windows 10 (Windows 10) or versions released later. Windows 11 (Windows 11) is suitable;
Processor with an indicator of at least 2 GHz;
The amount of RAM - at least 3 GB;
Video memory: 512 units;
To use office for Home and Business 2021, you need to have free space on your hard disk – at least 10 GB.
Possible operating system bit depth:
x86;
x32 bit (x32 bit);
x64 bit (x64 bit).
Compliance with the listed requirements allows you to download without unnecessary problems and use the software package in the future.
Important features of the Russian version of MS Office
Just follow the instructions to get Microsoft Office 2021 home and business, it is very easy to download the program from the official site. The presented package has a number of features that you should familiarize yourself with before you start:
support for multiple languages, including Russian
possible to use on a variety of devices. Suitable not only for PC, but also for notebook;
Presence of Office tools.
Presence of Office tools that are suitable for home use and optimize your learning experience
files in a variety of formats. These include videos, photos, and more. With the help of modern tools, easy to use, you can make adjustments, improve, and print files. These options are great for people looking for a product for home use or learning;
connect with other users on a variety of apps. This way you can connect, collaborate, and problem solve;
enabling file sharing.
The product you downloaded from the official site can only be used for noncommercial purposes. Use it for home tasks, educational purposes.
The bundle includes several software products that many people are familiar with:
Word This is a popular text editor that provides extensive formatting options for text files
Excel.A handy program that lets you interact with spreadsheets and a variety of formulas
Power Point.This app is for creating impressive presentations
Outlook, an email program. It's a modern messenger, very suitable for home use for data sharing;
OneNote The perfect alternative to notebooks. It's an electronic notebook where you create plans and notes
Downloading a digital version of the package provided allows you to get your license key. It is presented in an electronic format. It is valid for an unlimited period of time, which is great for anyone. Translated with www.DeepL.com/Translator (free version)
Where to get the latest version?
To use Microsoft Office 2021 For Home and Learning it's easy to download the distribution. Even novice users can cope with downloading the new version in Russian. The official distributive allows you to download it for free and use your Microsoft Office suite for a variety of tasks.
The original ISO image makes it easy for you. The installer will perform the procedure very quickly. Downloading and activating takes very little time. In fact, the downloader does everything automatically. It takes a minimum of effort to activate the software package and start using it in the future.