Download Microsoft Office 365 Personal

The office suite of applications appeared in 2011 and has been released under the same name ever since. It includes a whole list of programs for working with text documents, spreadsheets, charts and email. In addition, you can create presentations and databases with Microsoft Office 365 Personal. A cloud-based service and collaborative project collaboration functionality is provided. Office 365 is a paid digital subscription program for cloud services and office apps, but you can download Microsoft Office 365 Personal for free from our site.
---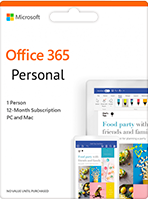 Manufacturer:
Microsoft Corporation
---
---
---
---
Interface language:
English or Multi-Lang
---
System Bit Depth:
x32 / x64
---
Release Date:
June 28, 2011
---
Minimum system requirements:
Processor from: 2 GHz and above.
RAM from: 2 GB
Video memory: 512 Mb
Free hard disk space: from 10 GB

Licensed product only
---
What is included in the Microsoft 365 Personal package
The package is provided as a web service and works on all major platforms, which makes it possible to use MS Office 365 on any devices. It can be either a personal computer on the Windows operating system, or a mobile device on Android or iOS. The package includes all applications known to users from previous versions of MS Office, as well as exclusive tools in extended tariff plans.
The list of programs included in the Microsoft 365 Personal package:
Microsoft Word – the best text editor that supports typing and voice typing, built-in intelligent system to check the spelling, translation into other languages;
Microsoft Excel – a program for creating spreadsheets, mathematical calculations using special formulas;
PowerPoint– if you download a free Microsoft 365 Personal, you can receive a powerful software to create exciting presentations by a special designer;
Outlook is a multifunctional service for working with a calendar, work contacts, email, works in conjunction with Skype;
OneDrive – cloud storage for documents, you can protect the backup copies and restore them, if necessary.
To get started with Office 365 Personal, you need to download the original distribution. To fully work with the product, you will also need to purchase a license key.
After that, the user will receive a number of features:
quick login to your account;
1 TB of storage space in the cloud;
tools for creating spreadsheets and presentations;
regular automatic updates from Microsoft;
sync and administration teams.
All these features are available for 5 different computers, as well as 5 mobile devices - tablets, smartphones. Download Office 365 Personal – the right solution to optimize business projects, increase productivity.
Advantages of Microsoft 365 Personal
You will also need an account on the Microsoft website to use all the features provided by the package. The user will get free access to online office applications, which is especially convenient when there is no technical opportunity to work at a home computer. You can download Office 365 Personal for Windows 10, it is possible to install a local version on your computer.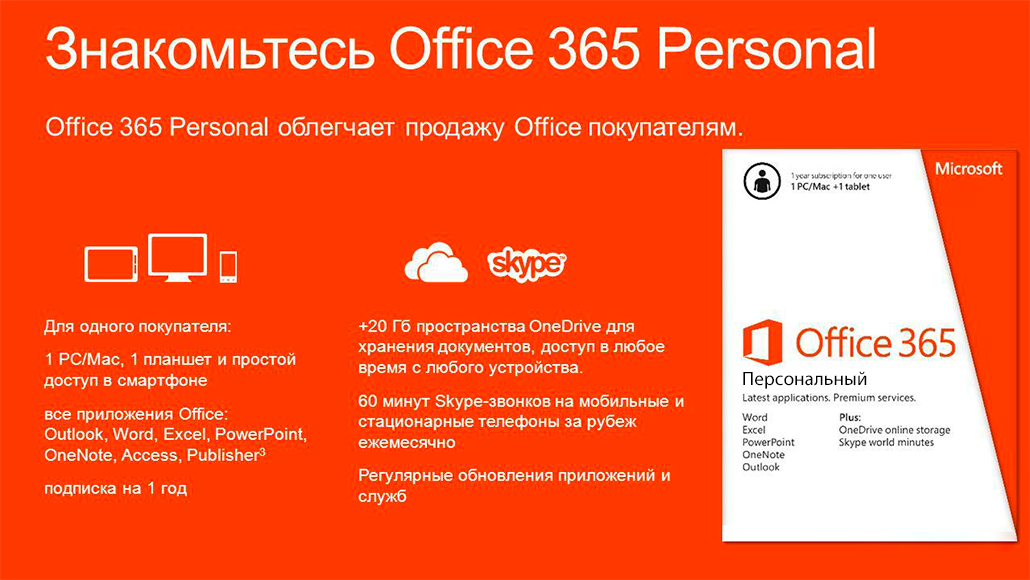 The package provides functionality and programs that are in demand among managers and managers of enterprises. You can work with documents from mobile devices and computers running not only Windows, but also macOS. Please also note that the package has now been renamed and has a new name Microsoft 365 Personal. We offer to download the original ISO image in Russian or the English version. We monitor all software updates so that you have the latest version of Microsoft 365.