Activating Microsoft Office 2016 By Phone
Author:

Администратор
Date added: 19 Sep 2021
Viewed: 3804
Comments: 0
Estimates: 5 3
---

This article is intended for activating «Microsoft Office 2016» by phone.
For example, we will use the activation of Office 2016 Professional Plus.
Microsoft Office 2016 https://altonkey.com/en/microsoft-office/office-2016 Buy an activation key
---
Follow the link: https://altonkey.com/en/downloads/microsoft/office/office-2016-dl to download Microsoft Office 2016
---
Sometimes you can't activate with the Online key and you'll get this window.
---
First, open the application (For "Word", for example)
BEWARE of fakes! You may accidentally "Find" Built-in Word, don't run it, open the installed application!"
Go to the item on the left "Account":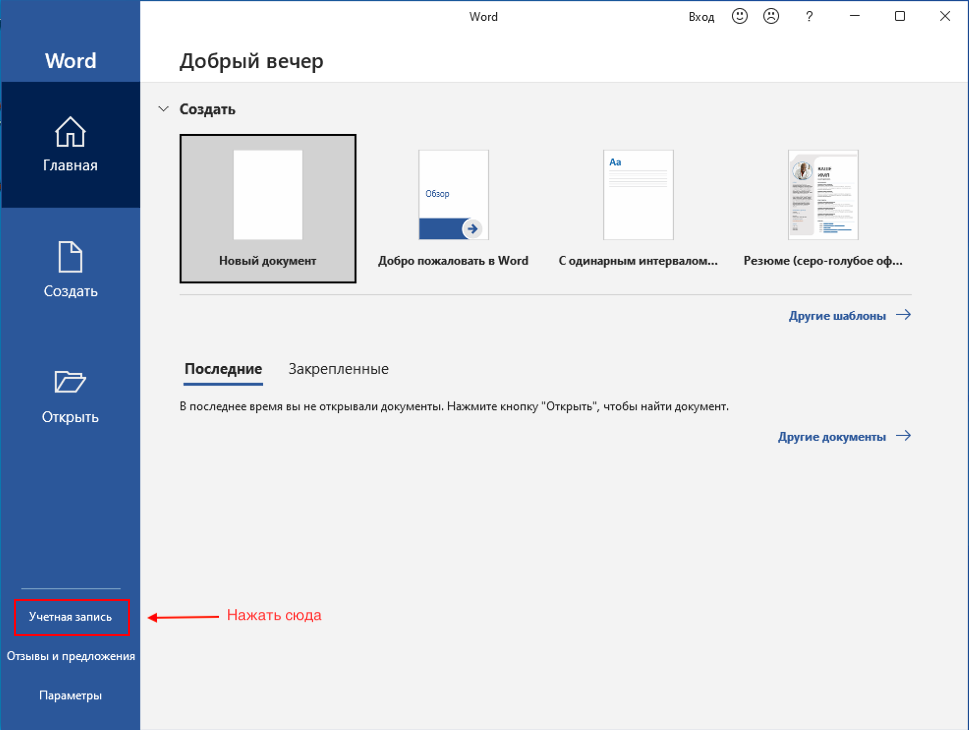 Click the "Activate Product" tab: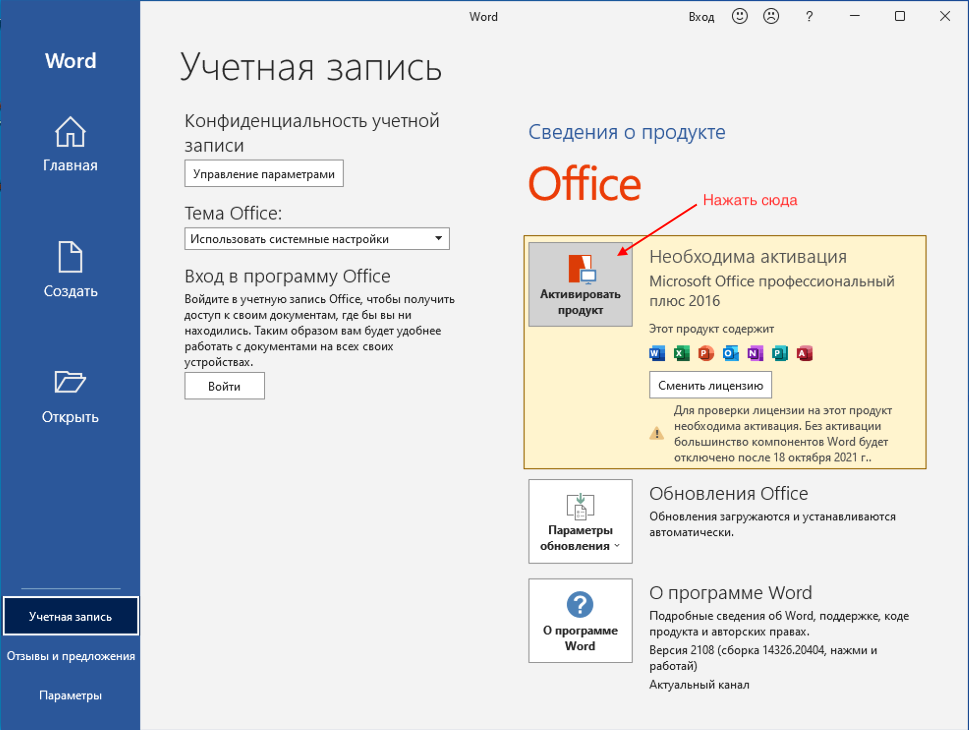 Bottom, select activation with "Key" Or "I have product key":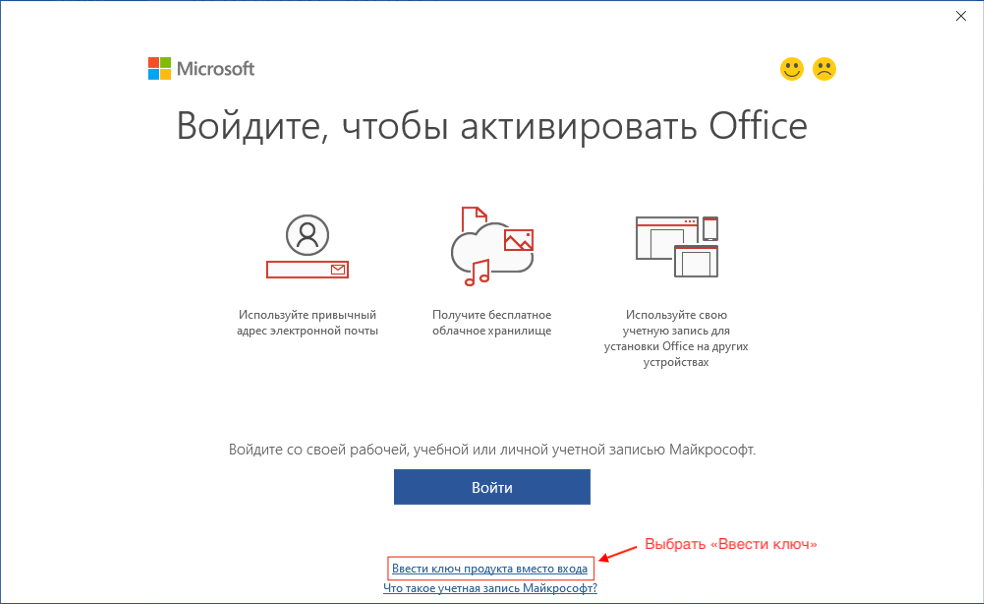 Input your purchased product key: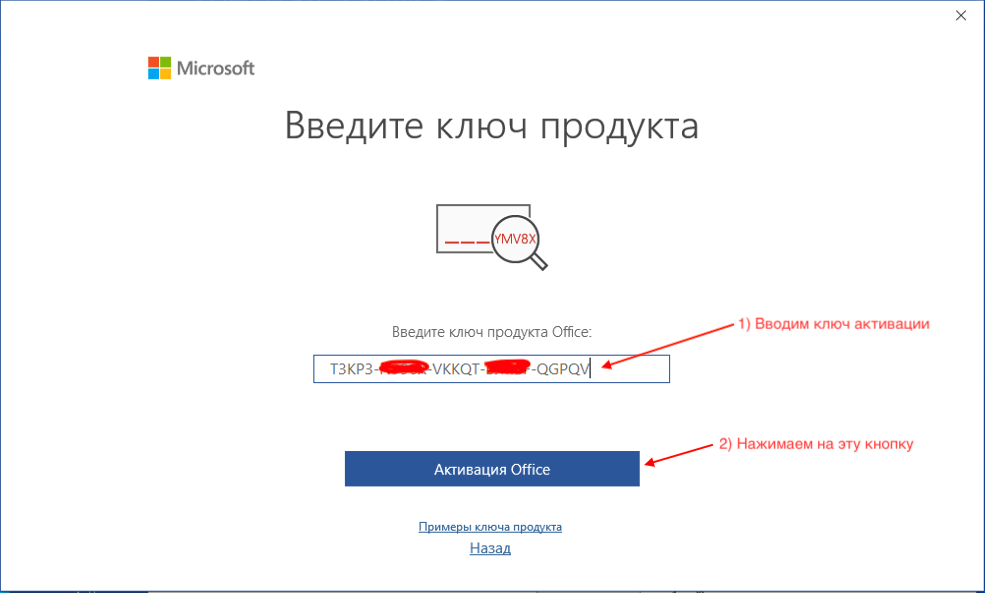 After you enter, select "Call Activation" and click the "Further" button: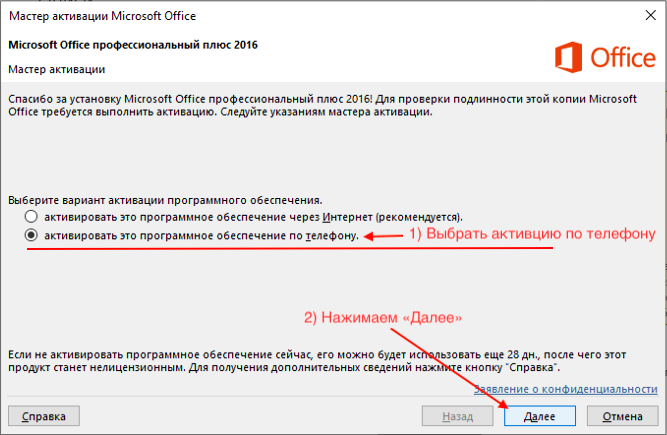 Select «Your» country.
We call in Those. Support Microsoft>
We listen to the robot and click on the button: 2 (We refuse to record the conversation)
Click on the button: 3>
We are located near the computer: 1>
We enter our «installation code » to the Robot, each has its own (installation code)>
(Optional) If it asks: on how many computers is this key installed?>
Waiting for verification "Installation code">
Listen and enter «Confirmation ID» In the input field From A to H and click Next>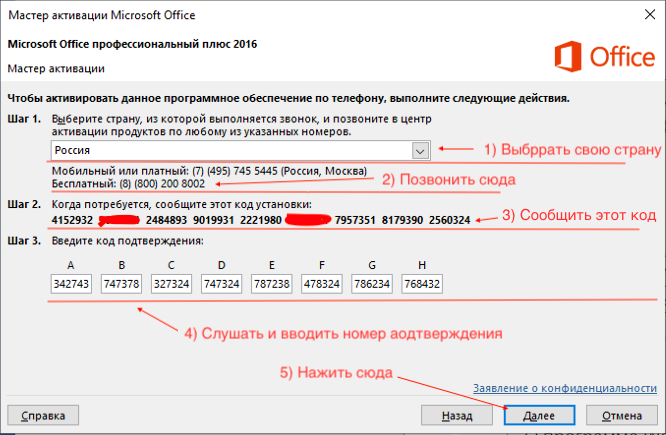 Activation of Office 2016 Professional Plus was successful! Now close the installer!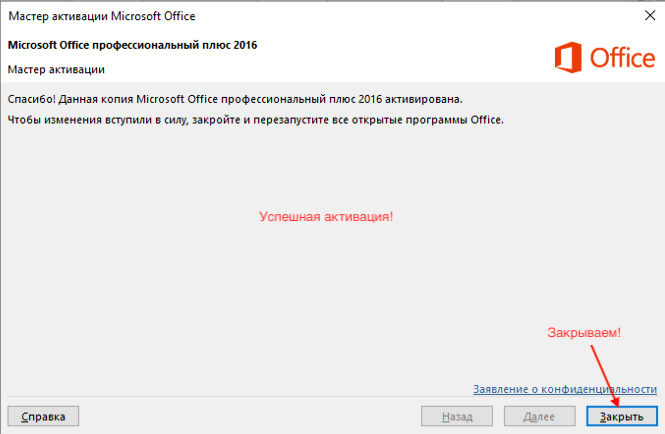 We hope we helped you answer the question: how to activate Office 2016?
---
There are no comments for this post.
Рекомендуемые статьи