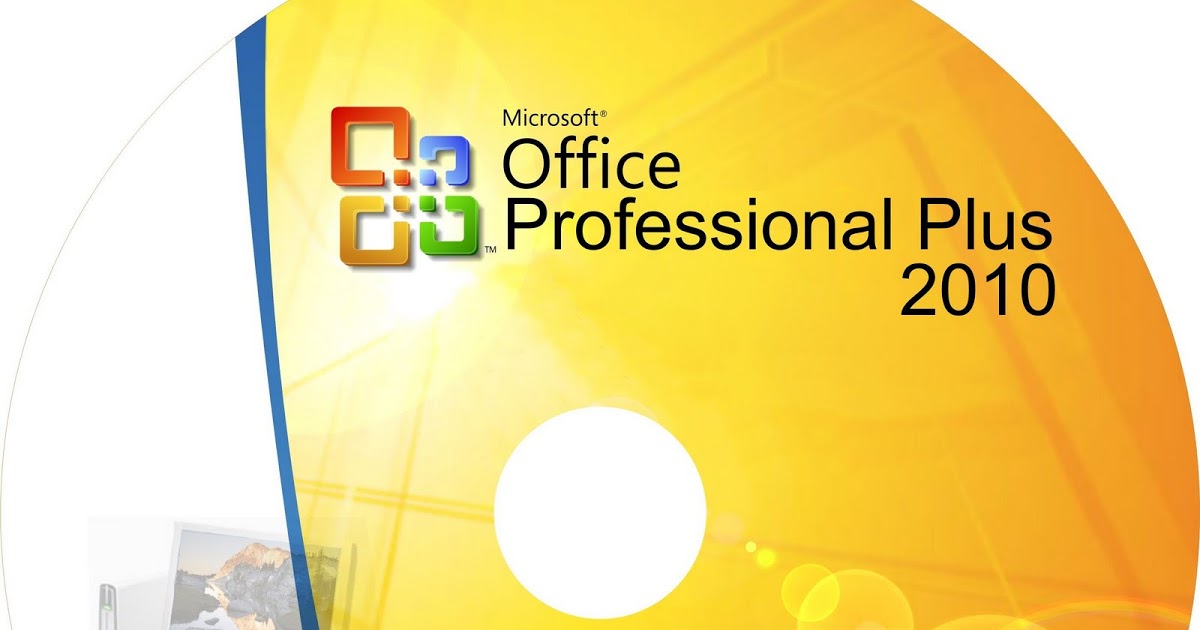 One of the best solutions for working with text documents and spreadsheets remains Microsoft Office. It is an office suite that has long been popular among computer users. It is used not only at home but also in business. Today MS Office has no full-fledged competitors. The product of the company Microsoft is still the best choice, moreover, it's available for a reasonable price. To use the software package, you need to download Microsoft Office 2010 Professional Plus. After you purchase and activate your license key you can start working with documents and spreadsheets, create brilliant presentations and do many other things.
---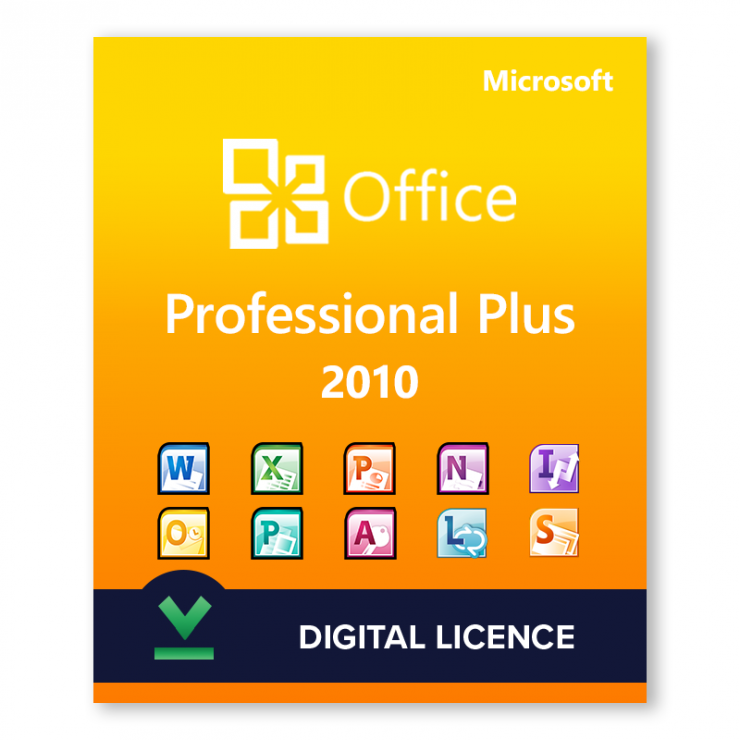 Manufacturer:
Microsoft Corporation
---
---
---
Size:
646MB - x32, 607MB - x64
---
Interface language:
English or Multi-Lang
---
System Bit Depth:
x32/x64
---
Release Date:
June 15, 2010
---
Minimum system requirements:
Operating system from: Windows XP SP3 or higher.
Processor from: 500 MHz or higher.
RAM from: 256 MB
Free hard disk space: from 3 GB

Licensed product only
Fundamentals of MS Office 2010 Pro Plus
Users who are used to using the best software will get all the functionality they need to create documents and access them from any PC with Office Professional. With this suite of apps, it's easy to get the best tools as well as Premium support for one year.
Core features:
Get a powerful tool for everyday tasks. You won't spend too much time and effort. Use easy-to-use analytics, charts, color management and other tools that let you quickly process vast amounts of data.
Design your databases out-of-the-box with templates. Users can add fields and functions as needed.
Optimize your personal workflow with easy access to the latest versions of resources: share notes, multimedia, documents and more. Simply download the Microsoft Office 2010 Pro Plus distribution.
Add and edit photos, videos, text effects with just a few clicks
Have the tools to design unique, colorful newsletters. You can accompany them with text effects using all the available tools.
Keep in touch with customers, friends: set up your email client to do just that. It's easy to set up in minutes. Then connect with the tools and set up your contacts and messages with the tools you provide
Save projects, important documents online without fear of losing them. Superior security with advanced protection. User and others can view and edit documents from home, the office, or any computer. The key is Internet access.
Comprehensive professional support: Microsoft experts to address any customer questions you may have while using your software.
Microsoft takes into account the needs and desires of different categories of users, so their products come in a variety of editions.
What is included in MS Office 2010 Professional Plus
It's accepted that MS Office 2010 Professional Plus is an improved and refined version of MS Office 207. The most obvious innovation in the new version of the software product is the Microsoft Office Backstage menu. Now the "File" tab is separated from the rest: it doesn't open a new panel but overlaps the whole window. The menu that appears on the screen is Office Backstage. The menu actually lets you perform a variety of actions on your files, and the list of actions is significantly longer than what was available in the Classic menu.
In Microsoft Office Professional:
Microsoft Word 2010: the well-known and most popular text editor, featuring advanced functionality for creating, formatting and designing documents.
Microsoft PowerPoint 2010: a well-known tool to design dynamic, high resolution presentations with support for transitions, animations, the ability to integrate your own audio and video.
Microsoft Outlook 2010: an email message management client with an improved set of tools. There is a search engine and support for web services.
Microsoft Excel 2010: a spreadsheet tool. Suitable for creating reports, information analysis, has an extended set of tools for data visualization.
Microsoft Access 2010: DBMS with improved programming logic, integration with business data catalog, web databases, and templates.
Microsoft Publisher 2010: A tool to help you design publications and marketing forms. Contain tools for image editing, output and newsletters.
You can download Microsoft Office 2010 Professional Plus for Windows on our site. You need a license key to take full advantage of all the features of the software. You can also get it on our site. And you can count on a really tangible discount. We are committed to providing you with a reliable, fast, and most cost-effective way for you to purchase Microsoft software.