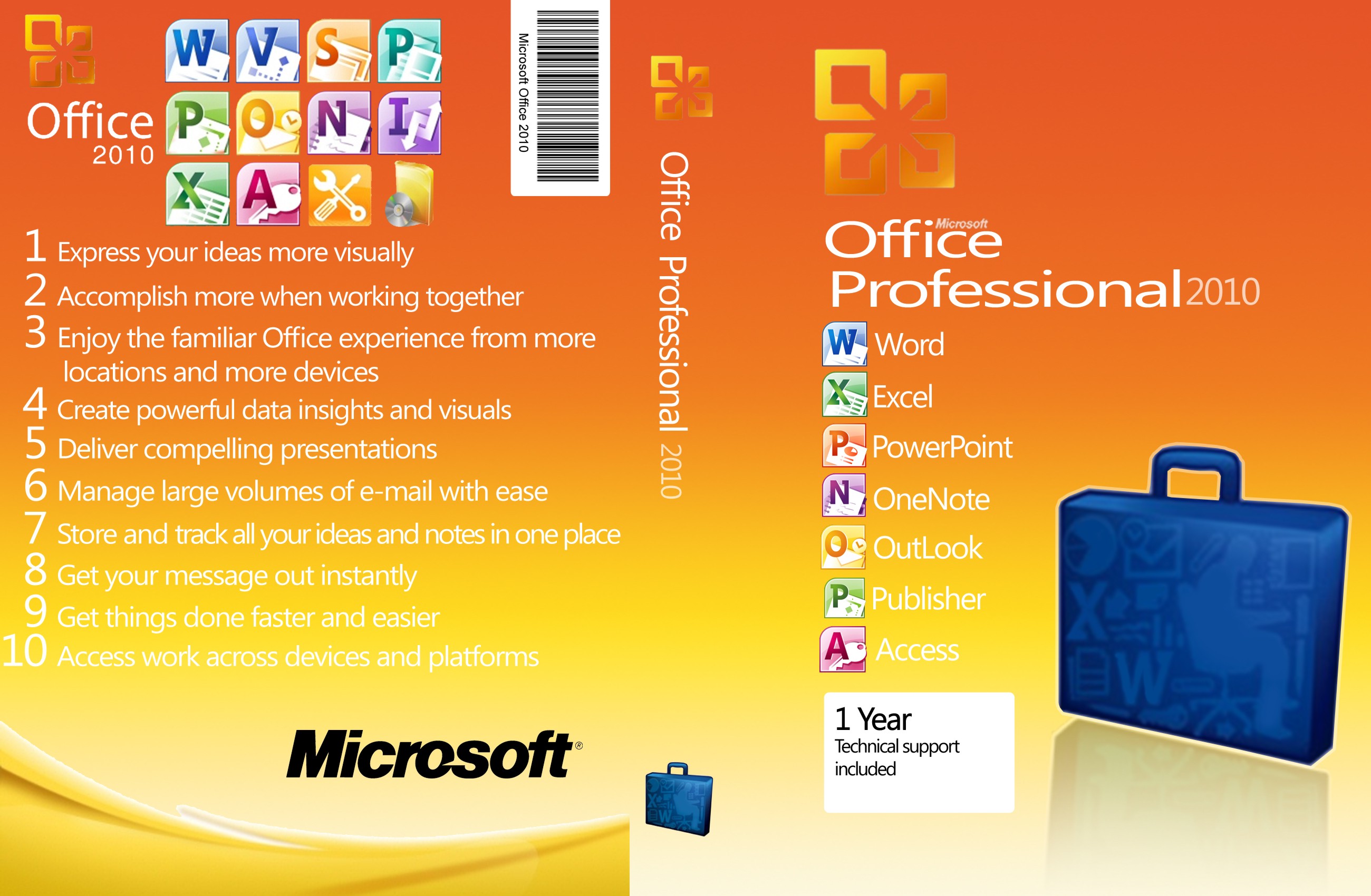 Microsoft's Office 2010 remains the most requested software product in the user environment today. The developer has spent four years to create a truly useful and unique software product. Almost all this time the work on the improvement of the ribbon interface which has appeared for the first time in the previous version of the Office 2007 program package took place. Today many users prefer to download Microsoft Office 2010 Professional because it has a lot of advantages over other versions.
---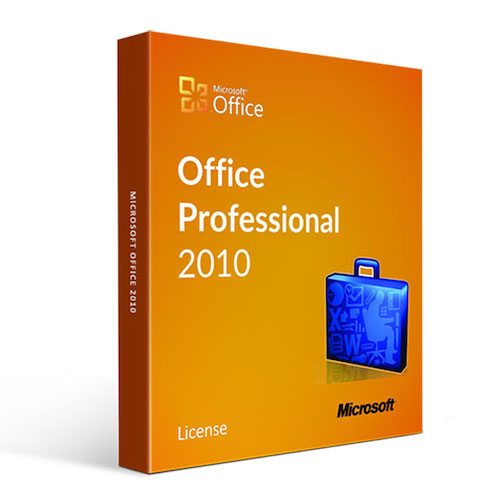 Manufacturer:
Microsoft Corporation
---
---
---
Size:
989MB - x32, 1,13GB - x64
---
Interface language:
English or Multi-Language
---
System Bit Depth:
x32/x64
---
Release Date:
June 15, 2010 Year
---
Minimum system requirements:
Operating system from: Windows XP SP3 or higher
Processor from: 500 MHz or higher
RAM from: 256 MB
Free hard disk space: from 3 GB

Licensed product only
What's in the package
Microsoft specialists prepared a lot of functional editors aimed at in-depth work with information, graphic images, presentations. The software is great for home use, business, and office environments.
The Office tools in Microsoft Office 2010 Pro are listed below:
Microsoft Word 2010: an updated version of the program for creating and working with text documents.
Microsoft Excel 201: A business tool that makes it much easier to make good decisions with data analysis. With Excel, different combinations are calculated and complex arithmetic operations are performed.
Microsoft PowerPoint 2010: A program for developing presentations.
Microsoft Outlook 2010: An email client with advanced tools and support for a variety of Web services and social networks
Microsoft Publisher 2010: A utility for creating content that can be printed and distributed by mail. Features an improved interface, with everything you need to edit your content.
Microsoft Access 2010: An improved version of the database with streamlined programming logic
Microsoft OneNote 2010: New interface with different search supports multiple users sharing.
Microsoft Project 2010: Take a new level of control over your projects with management that is tightly integrated with other Microsoft apps and cloud services
Microsoft Visio 2010: Built with a set of advanced options and features that let you create diagrams with updated shapes and sets, effects and themes. In addition, there is the possibility of co-authoring, which makes team collaboration much easier. You can make diagrams "live. Share them via a browser using the Visio services in SharePoin. You can do this even if other users don't have a Visio component installed.
Compared with the previous version of the software, the new Microsoft Office 2010 Pro application suite is even more powerful and user-friendly, especially for power users. All you need to do to take advantage of these tools is to download Microsoft Office 2010 Pro. To make full use of the software you will need a license which each user can also buy in our online store.
Buy Product License Key
The previous version of Office 2007 was loved by many Office users primarily for its new graphics engine: there are a variety of effects for shapes, images, SmartArt and WordArt objects. These tools allow you to diversify the content of documents, giving them special and unique properties. We offer to download the distribution 32-bit as well as 64-bit. The distribution will perform a standalone installation of MS Office 2010 Pro, which is perfectly compatible with x32-bit and x64-bit Windows. It is a versatile solution for a multi-purpose audience of computer users. Downloading Microsoft Office 2010 Pro for Windows is easy. You can do it on our site. To fully use all the features of the software product you will need a license key. We provide all the conditions for a reliable, fast and most profitable purchase of software products from Microsoft. Get your license key for the best possible discount.