MS Windows 8 Home Download
Author:

Администратор
Date added: 20 Aug 2020
Viewed: 3594
Comments: 3
Estimates: 5 7
---
Windows 8 is not a new product, but when it arrived, it made a lot of noise almost immediately. At the very least because the OS was designed for tablets, so it was possible to control the technology with one finger. "The Seven, which was released even earlier, had some features in this area, but they were very rudimentary.
Microsoft decided not to follow Apple's lead, because they figured out that since Windows Phone by definition can't compete with iOS and Android, the tablet version is going to do even worse. So there was a separate system, which in the future began to be used by computer owners. It is brought to perfection and has no shortcomings. On our site you can download Microsoft Windows 8 Home and take full advantage of all the features of the OS.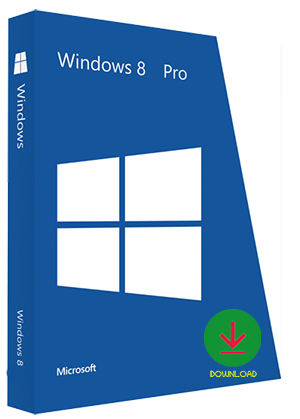 Developer:

Microsoft Corporation

Version:

Windows 8

Edit:

Home- or Professional

Size:

x32 - 2.4 GB; x64 - 3.3 GB;

Interface language:

Russian, English

Digit System:

x32, x64
System minimum requirements:
Processor:

1.0 GHz

RAM (RAM):

2Gb

Video memory:

512 Mb

Free Places on Disk:

20G

Edition date:

26 October 2012
What's so special about Home
While there are other new versions of the operating system available today, Home 8 is still the platform of choice for a fair number of computer users. The first thing to note is that the cost of a license for this OS version remains affordable for a wide range of users. Система отличается простой и легкостью установки, к тому же на это не нужно тратить слишком много времени. С вопросом инициализации системы разберется даже начинающий пользователь, не имеющий специфических знаний в области ПК.
Other advantages include:
ability to boot the system from a flash drive;
perfect usability on touch screen tablets. Widespread spread of Windows 8 prevented only the high cost of mobile computers on this platform;
quick startup of the system. No more waiting for long minutes, just a few seconds after plugging in your computer is ready to go.
Easy to connect multiple monitors.
In its time, Windows 8 was a revolutionary software product. Thanks to tight integration with cloud services and connections to Microsoft storage, users were able to move from device to device without too many problems or difficulties and continue working on projects without interruption from where they stopped at the last edit.
How do you install a system? It's very simple. The first step is to get a free distribution to install the operating system. There are x32, x64 bit versions, then the ISO file needs to be written onto a DVD or a USB stick. Then the software is initialized. The user has to follow a simple instruction. Once installed you can fully use your computer and perform a variety of tasks even more efficiently than before.
What's in Home?
Before you download a Windows 8 Home ISO image, it's a good idea to familiarize yourself with the features of Windows 8 Home edition. Usually you have a choice between Windows 8 or Windows 8 Pro. For the average PC user, the choice is limited to these two editions. Answer a simple question - do you want the features and tools that Windows 8 Pro provides. If you want to use encryption, virtualization, as well as connect your computer to a domain and manage it through group policies, give preference to Windows 8 Pro. If that's what you need, and if Home edition of Windows 8 is good enough, you should get it.
Main features:
there are x32, x64 bit distributions;
app store is available;
there is Xbox Live;
Metro apps are available;
Internet Explorer 10 guide is built in;
there is hardware encryption;
Touchpad, Windows Defender and other conveniences.
It is not unimportant that the package of office applications MS Office has also been redesigned and adapted to work with mobile devices and integrated into the cloud.
What we offer
Our online store sells original codes and activation keys for software and operating systems. We are a Reseller of official European software suppliers. We sell electronic (digital) activation keys. Our low price is because customer only buys activation keys without box, disk and documentation. This significantly reduces the total cost. You can download the software from the official websites of the software manufacturers.
---
This distribution contains both versions Windows 8 Home and Professional
---
Comments (3)
Рекомендуемые статьи