Brand: Microsoft
Product Code:

microsoft-365-family-5pc-1year

Availability:

In Stock
Delivery:
Delivery to Email
The format of the license:
Activation Key
Microsoft 365 Family
Would you like to start working more efficiently and productively? Then pay attention to the Microsoft Office 365 for Family suite of office applications. To start working with documents, spreadsheets, databases from anywhere in the world, just buy a Microsoft Office 365 Key for Home. You will be able to synchronize settings between different devices, and work with your computer, laptop or tablet.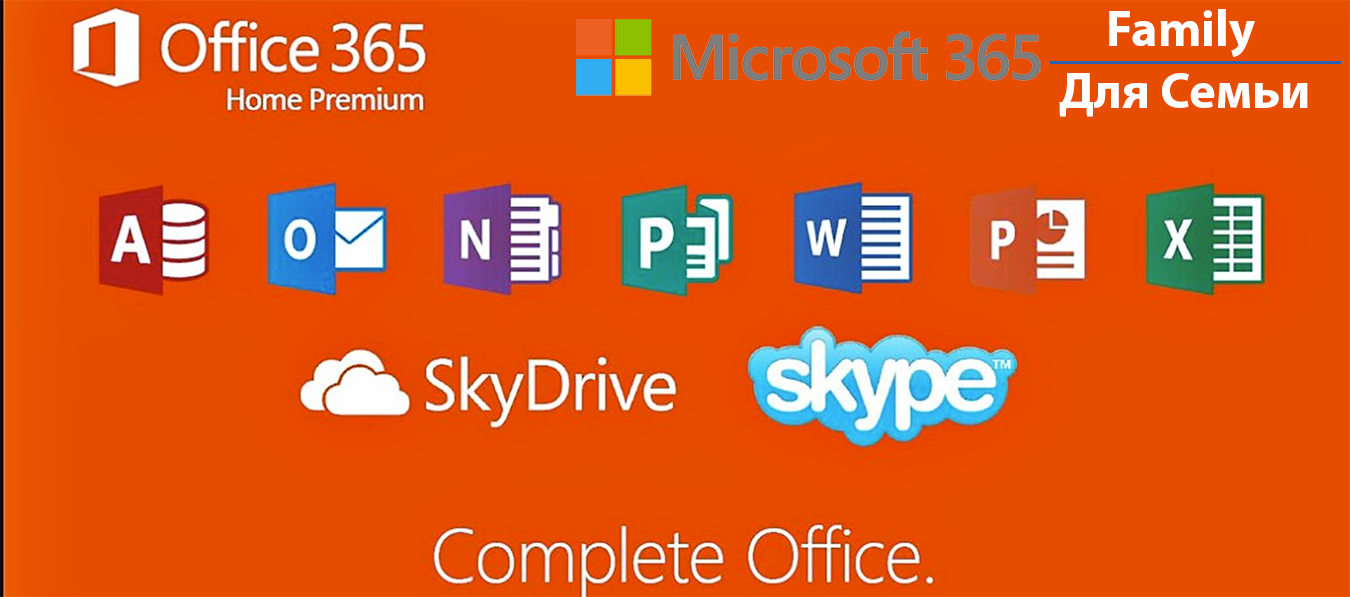 This is extremely convenient for those who are constantly traveling, business trips or just traveling without interruption. The user will be able to provide ready-made projects and documents from home, create bright and dynamic presentations, fill in spreadsheets and perform other difficult work. The ability to install the package on five computers and mobile devices is a saving of money. The whole family will be able to use simultaneously and work with several computers and mobile devices.
Capacity of office software package
First of all, the purchase of a license is protection. Advanced security management tools will save your files and leave your documents confidential. With a licensed product, not only will you get all popular office software, but you'll also get 1 TB of free space in the OneDrive cloud storage. You can also set up automatic backups of all your files on your computer. You can also create an additional layer of protection with your OneDrive personal storage. Buying a Microsoft Office 365 Home license is for families with multiple computers and mobile devices. Subscription will allow you to synchronize with each other up to six devices.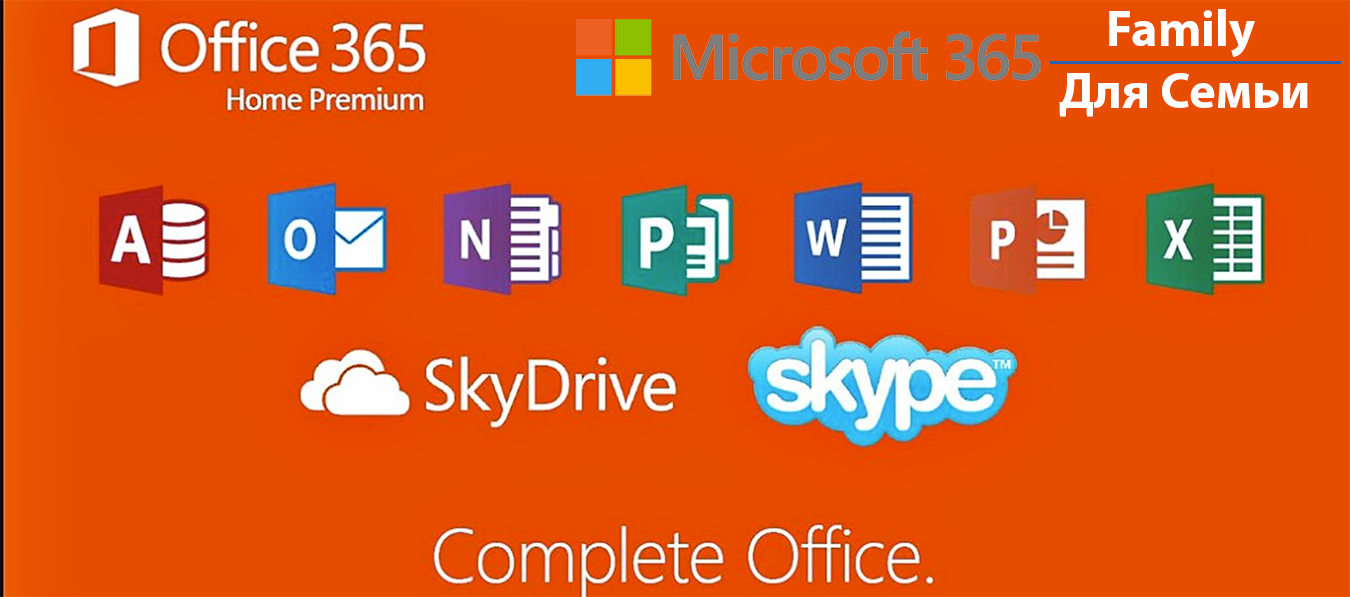 Package includes:
Word - Program for creating and editing text documents. This gives you open access to your files.
Excel - A tool for analyzing, creating and editing spreadsheets with data visualization capabilities.
- A tool to analyze, create and edit spreadsheets with the ability to visualize data.
PowerPoint - Create, create, implement your ideas with an effective presentation tool.
OneNote - Why buy an Office 365 subscription for Home? Because once you activate and download the official distribution, you can express your ideas and thoughts with OneNote.
Outlook - A useful program for Windsor 10 to help clean up your email and stay in touch with friends, family, and partners.
Access - Create your own database applications.
Publisher - Prepare quality material for publication.
Thus, you get at the disposal of all popular programs that work with a permanent connection to the server, therefore, they are automatically updated, errors and defects are corrected. You do not have to do anything to get new functionality - the system will do it for you.
How to purchase Microsoft 365 License for Family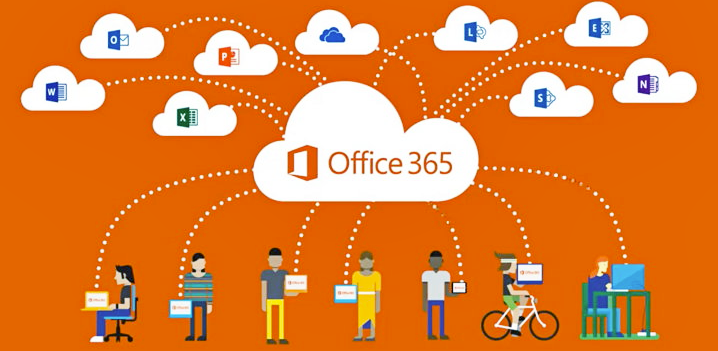 If you intend to buy an extension, then the right solution is to cooperate with our online store. We sell electronic licenses Retail/ESD keys with warranty. Also note that now the package is called Microsoft 365 for Family/Microsoft 365 Family. We offer secure purchases of a licensed office software package at the best price. The activation key is available for a computer and a laptop running Windsow 10 (x32, x64, x86). In cooperation with us you can count on all the necessary conditions to buy a Microsoft 365 subscription for the Family as fast, secure and profitable as possible.
Specifications
Common to digital
Delivery
Delivery to Email
The format of the license
Activation Key
Installation instructions:
The detailed installation is described on our website to read it by clicking on the link:
Activation Guide:
Click here to find out how to activate the program correctly and quickly:
Какие гарантии, что ключ будет рабочий?
Admin response
Вы свою почту оставьте нам для связи! Я вам отвечу, а вы об этом и не узнаете! Наша почта: order@altonkey.com Мы уже 3 года продаём ключи и гарантируем активацию на 100%!
Искала самую низкую цену на Microsoft 365 для семьи и нашла этот сайт. Мне после оплаты прислали ключ активации , ввела на сайта компании и продлила свою подписку. Мне понравился данный магазин думаю ещё купить антивирус Kaspersky для защиты компьютера.
Купил ключ от Office 365 Домашняя в этом магазине Т.к уже не могу оплачивать на офф сайте. Ключ прислали после оплаты сразу. Да в этом магазине дороже, но куда деваться если нужно продлить? Если карты не будут и дальше не работать, буду здесь покупать и на следующий год проделние!
Admin response
Спасибо вам за отзыв!