Brand: Microsoft
Product Code:

office-2016-std

Availability:

In Stock
Activation:
Online, Phone, Chat with Microsoft
Manufacturer Part Number:
Activation territory:
Worldwide
Microsoft has unveiled a new suite of office software - Office 2016. Many of the users of personal computers have already checked out all the innovations that the specialists prepared with the release of Office 2016. But there are still those users who for a number of reasons are hesitant and do not dare to buy the updated package of office software. Usually they wonder whether there is sense to move to a new version. The former version works fine and presents no troubles. However, with the release of a new version the developer provides new functionality of the programs. It is worth saying that with the appearance of this software product, many professionals and ordinary users are pleased and pleasantly surprised by new features. If you are still deciding whether to buy a license Microsoft Office 2016 Standard or not, then next we will tell you why the answer will be affirmative.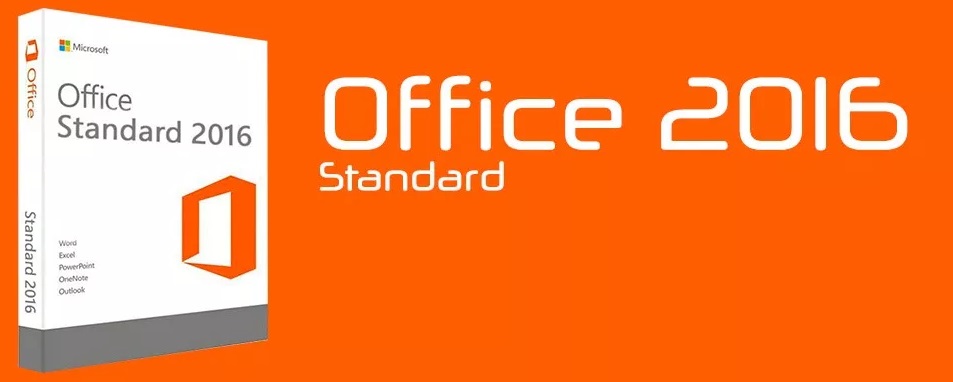 What builds are available
Traditionally, Microsoft releases several builds of the software product. The difference between the editions is in the set of programs. The initial, we can say basic, version is "For Home and Study".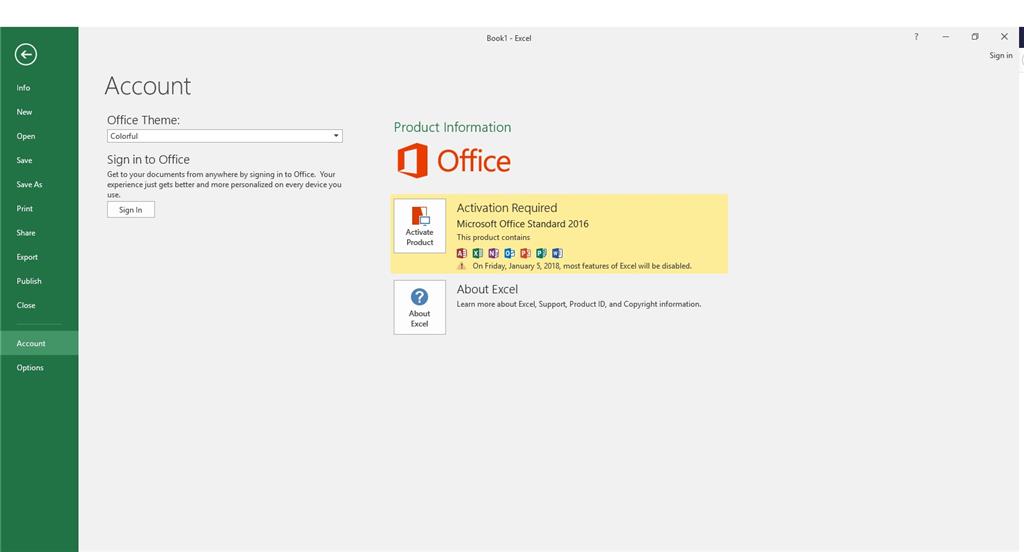 The following builds of Microsoft Office 2016 exist:
For home and study;
Home and Business
Standard;
Professional
Professional
Professional Plus;
Professional for Mac.
Home and Business is known for its minimalist approach to learning - Word, Excel, OneNote, and PowerPoint. Home and Business edition also has PowerPoint and Outlook. The "Standard" edition contains Publisher in addition to the above-mentioned programs. "Professional" is distinguished by the presence of two more additional programs - Access and Office Online. All program components, services, and options are included in the "Professional Plus" package. Here, the developer offers Skype for Business in addition to the above-mentioned. A separate edition for Mac users, Professional for Mac, includes everything except Access, Publisher and Skype for Business.
Application overview
The utilities most frequently used by people for work and business are:
Microsoft Word: the famous and most popular word processor, with advanced features for creating, formatting, and formatting documents
Microsoft PowerPoint: A well-known tool for creating dynamic, high resolution presentations with transitions, animations, and the ability to integrate your own audio and video
Microsoft Outlook: Email client.
Microsoft Excel: A spreadsheet tool. Suitable for creating reports, analyzing information.
Microsoft Access: DBMS with improved programming logic.
Microsoft Publisher: A tool to help you design your publications and marketing forms. With tools for image editing, content printing and newsletters.
Skype for Business: A communication tool for large organizations. Allows users to make video and audio calls and write text messages.
Office Online. Extend the ability to access and edit a document, so you only need one browser for your work. And it's the best Microsoft tool you can use today to help you with your collaboration tasks.
What's new in the apps? The text editor now has a functional search engine. Now you just need to write something like "How do I paste a footnote?" and the assistant will give you a direct link to the function. Also in Office 2016, the reference function has been optimized. With the «Loop» option, Word searches the Bing search engine for the definition of the concept you're looking for. There's also a reading mode for tablets. One useful innovation in Excel is smart selection. Touchscreen device users can now pick simple cells.
Our benefits
If you are interested in a reliable and secure purchase, if you are looking for where to buy Microsoft Office 2016 Standard activation key, then we have a great deal for you. You can install office software programs on Windows 10 and older versions of the operating system.
We guarantee:
officially validated activation keys;
Quick delivery of the product. If you buy a digital license, it will be delivered by email within minutes.
best deal: Buy your keys for the best price on the internet
We support you in software activation and key installation. Get technical support if you have questions;
We do support. Purchased license key allows your device to work without interruption.
Please contact customer support, and we're happy to help you with any questions about your software activation key purchase and installation.
Specifications
Common to digital
Activation
Online, Phone, Chat with Microsoft
Activation territory
Worldwide
The format of the license
ESD
There are no reviews for this product.