Brand: Microsoft
Product Code:

Office-2013-Standard

Availability:

In Stock
Activation:
Online, Phone, Chat with Microsoft
Delivery:
To Email / Personal account
License Type:
Retail / ESD
The format of the license:
Text / Photo Scan
For many years, a huge number of users have considered Word or Excel to be the benchmark for working with various types of electronic documents and spreadsheets. Therefore, for Microsoft Corporation, the office suite of applications is a functionally important product. Therefore, the issue of its development and improvement is paid close attention. The release of new versions of Microsoft Office almost always causes a storm of emotions and expectations among those who work with this software product.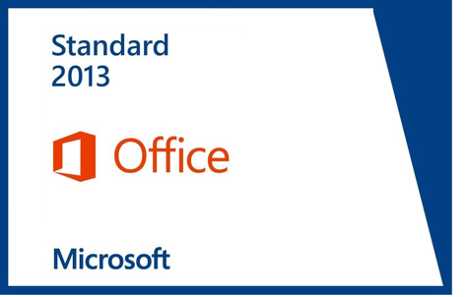 After the release of Windows 8, Microsoft definitely decided to offer users an updated version of the office product. This is how MS Office 2013, the software that took the next step in electronic document management, was announced for sale. Today, Microsoft Office 2013 Standard activation key is preferred by users who are looking for reliability and stability in their office applications, as well as by those who are not satisfied with the capabilities of previous versions of the software.
What's in the Edition
Microsoft makes a number of different builds of the software. The difference between the editions is in the set of programs. The first is Home and Student / Home and Business. In many ways they are identical. Included are well-known and necessary for everyone Word and Excel, the essential program for working with Outlook mail, a tool to create PowerPoint presentations, OneNote - "notepad" for storing a variety of data. The main functional purpose is in the purpose - in business, in the office, in enterprises, in general, the commercial segment is allowed to use the Home and Business edition.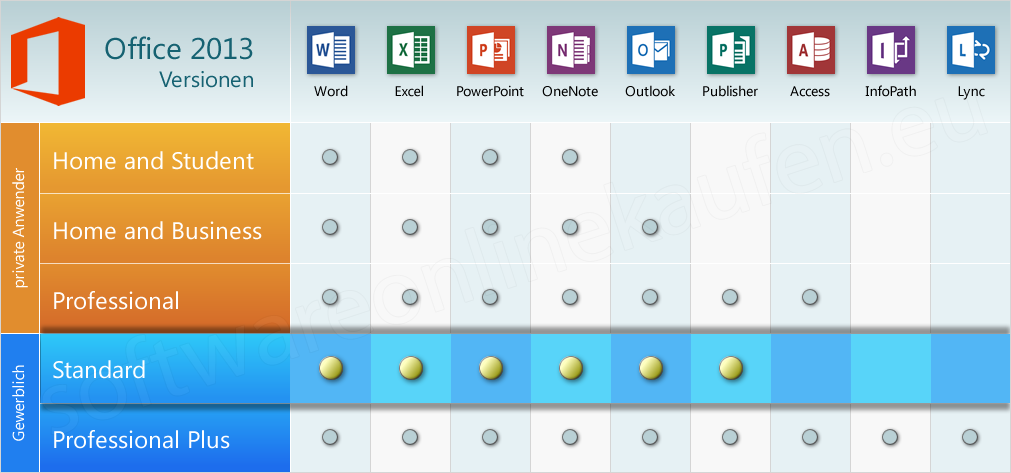 The next step in the hierarchy is Standard: all the same apps plus one new one, Publisher. It's a print editor that lets you create booklets, flyers, and so on. It is simple enough that a person without any special skills, abilities, and knowledge in design and specialized programs will be able to create all of the above. In most cases, Standard is sufficient for most tasks, both in school and in professional life.
That's where its primary tools come in:
Microsoft Word: a popular text editor featuring advanced functionality for creating, formatting, and formatting documents.
Microsoft PowerPoint: A well-known tool for creating dynamic, high resolution presentations with transitions, animations, and the ability to integrate your own audio and video
Microsoft Outlook: Email client.
Microsoft Excel: A spreadsheet tool. Suitable for creating reports, analyzing information.
Microsoft Publisher: A tool to help you design your publications and marketing forms. With tools for image editing, storyboarding, and newsletters.
Microsoft OneNote: Have tools that help you structure notes and thoughts, so they're securely organized and accessible
Microsoft PowerPoint: One of the best tools for developing presentations, including portable ones
Compared with the previous version, MS Office 2013 was another significant and tangible step in the direction of improving office applications. A lot of improvements to pre-existing features, definitely benefited the package, making the work with documents more convenient and pleasant. That's why buying a license for Microsoft Office 2013 Standard is the right decision.
Specifications
Common to digital
Activation
Online, Phone, Chat with Microsoft
Delivery
To Email / Personal account
License Type
Retail / ESD
The format of the license
Text / Photo Scan
There are no reviews for this product.