Download Microsoft Windows 8.1 Enterprise 64 Bit
Date added: 01 Sep 2020
Viewed: 695
Comments: 0
Estimates: 0 0
---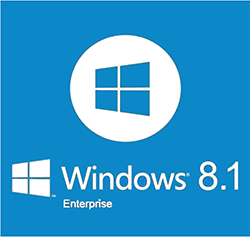 Producer:

Microsoft Corporation

Version:

Windows 8.1

Edit:

Enterprise

Size:

x32 - 3 GB, x64 - 5 GB;

Interface language:

English or Multi-Language

Digit System:

x32, x64
System minimum requirements:
Processor:

1.0 GHz

RAM:

1Gb

Video memory:

512 Mb

Free Places on Disk:

16G

Edition date:

17 October 2013
---
Select the desired edition from the installation menu
This page contains two types of system digits:
x32(x86) and x64 both in English! After installation you can add Russian or any other language you need!
---
There are no comments for this post.