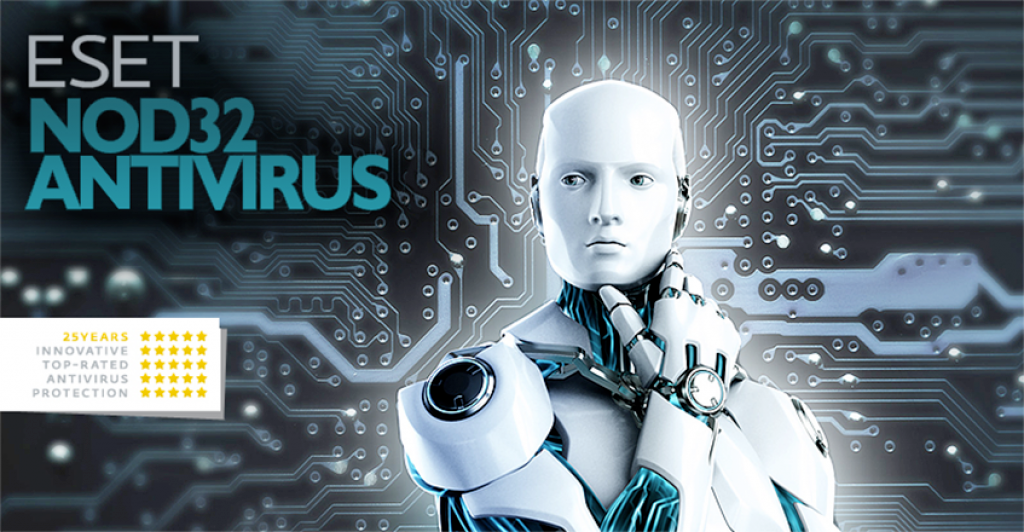 Antivirus is commonly referred to as a program consisting of several layers of protection designed to detect, remove and block Trojans, worms and other viruses. All this malware poses a serious threat to the personal computer of a user who spends most of his time on the Internet. Today a lot of attention is being paid to the issue of cyber security. Every day there are new programs and types of attacks, aimed at capturing user's confidential information by third parties. Download the installer of antivirus EET Nod32 for free on our website. You will get at your disposal the official distribution on the installation of antivirus software.
---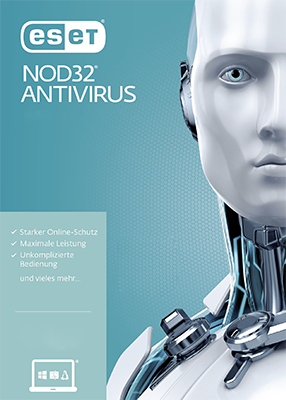 ---
---
---
---
Interface language:
English, Multi-Lang
---
---
Date of release:
22 October 2020
---
Minimum system requirements:
Processor from: 1GHz or higher
Remote memory: 2GB and up
Video memory: 64 Mb
Hard Drive Space: 1.5 GB and up

Only licensed product
Features of ESET Antivirus
The first thing to say is that antivirus is a component of security software, capable of finding, disarming, removing malicious programs from infected operating systems. In particular, this applies to Windows 10 on 32 and 64-bit systems. Antivirus blocks the spread of a virus that has penetrated deep into the operating system. However, such an antivirus was only in the 90s of the last century. As the number of potential threats grows, the working principle of anti-viruses has been constantly changing. Producers began to adopt new technologies.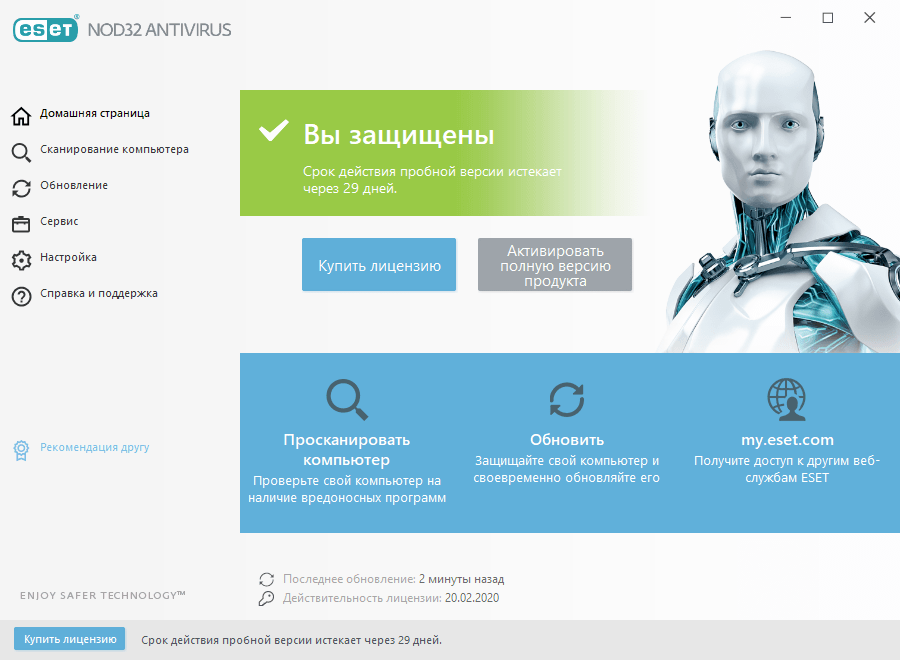 ESET NOD32 Antivirus is a reliable security solution capable of detecting, neutralizing and removing embedded insecure software components that extort, send spam, use various methods of social engineering with one goal: to benefit those to whom these viruses belong. Download ESET NOD32 Antivirus for free is not difficult. In just a few minutes you will be able to install a reliable protection mechanism on your computer.
You're guaranteed to get:
Protect your PC or laptop from all types of threats
Effective file system protection without slowing down your PC
Secure email, HTTP and FTP gateways;
Secure centralized email security
Flexible centralized security management.
If we talk about the main advantages of this product, first of all we should note the low load on the system. ESET anti-virus is known for its high performance while consuming minimal resources. The obvious advantage of using the utility for Windows 10 is small updates. While major competitors' updates "weigh" a few megabytes, ESET's are only a few hundred kilobytes. Download ESET NOD32 antivirus free of charge on your computer to take advantage of all program advantages.
Download ESET NOD32 Antivirus
The program is intuitive and easy to use, which is a definite advantage for the user who is not very familiar with the installation and configuration of anti-virus software. Virtually all processes take place on the system without user input. Database signatures are automatically updated, the operating system is scanned for malicious files while the user goes about his business. And that is one of the main reasons why you should download ESET NOD32 Antivirus Installer. It gives you a powerful tool to protect your computer at home.
It is important to keep in mind that after your trial period expires, you will need to purchase a license key. You can purchase the key on our online store. This ensures you get the best protection for your PC or laptop afterwards.