Brand: Microsoft
Product Code:

win-7-pro-oem

Availability:

In Stock
Activation:
Online, Phone, Chat with Microsoft
Manufacturer Part Number:
FQC-00265, FQC-04673, Fqc-08296, FQC-05347, 6PC-00024, FQC-08297
Activation territory:
WorldWide
Windows 7 Professional - combines all the necessary functions for home and business. You can run a lot of working programs for Windows XP in Windows 7 or by using Windows XP emulation mode, as well as restore.
Description of the Windows 7 Professional
The Windows 7 operating system from the Microsoft company has gone on sale in 2009 and was at once fallen in love to users. This program has an expanded set of functions and a set of the new options doing work with the personal computer more effective and productive. For corporate application it is the best of all to buy windows 7 professional x64 bit which license opens huge opportunities and allows to install the software product quickly.
Creating new "OS", Microsoft has presented several editorial offices Windows 7 which differ among themselves in a package of options and cost. In comparison with other versions the Windows Professional has expanded functionality and a set useful to work at office of tools. With their help it is possible to create new documents, to edit them, to work with new applications of the software product and at the same time not to worry about safety of the data.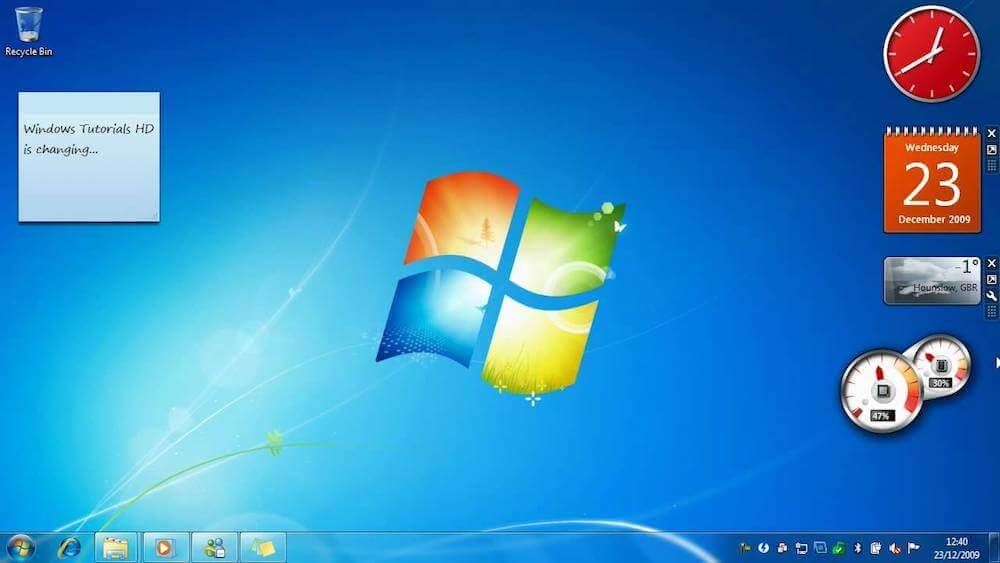 Advantages and distinctive features Windows 7 Professional
In this version the technology the multi-touch has appeared thanks to what it is possible to operate the touch screen of the laptop several fingers of hands at the same time. Plus to everything, this technology distinguishes any gestures of the user therefore it became much simpler to operate the laptop, quicker and easier. To estimate all advantages of technology the multi-touch management, it is necessary to buy windows 7 pro x64 bit which key of activation consists of 25 signs and it will be sent to the user's mail after payment introduction. Besides it is possible to buy a multipurpose product rather cheap, and it is easy to establish in several minutes.
Carry to numerous advantages of the corporate Windows version:
support of unlimited number of kernels of the CPU;
lack of the maximum limit of memory;
support of early versions of the software product;
convenient panel of tasks;
existence of DirectX 11 for installation;
productivity;
multitasking;
built-in Windows Media Player media player and many other things.
What new is in windows 7 professional?
For installation of a new product from the Microsoft company it is necessary to buy Windows 7 professional x64 of bits supporting old versions of OS, for example, the Windows XP. He allows to launch the computer games developed earlier for the previous versions Windows. Also the package of data Direktkh 11 which gives new opportunities for creation of graphics is a part of OS. Now it is possible, playing games, to enjoy the high-quality images which are created by means of the modernized mode of a tesselyation and support of productive shaders. Besides, drawing of images which is made by means of the model created by the computer program is responsible for quality of graphics.
After installation of the new MS win 7 pro version it is possible to estimate operation of the musical player Vindoum Media Player 12 Versions which is built in OS playing video of different formats which list has considerably extended. Besides, Windows 7 has received the improved panel of tasks on which icons are displayed without inscriptions thanks to what in her more applications are located. If open windows prevent work at the computer, then they can be curtailed.
It is also possible to control the volume of disk space which is created for recovery of system data. Now it is possible to choose independently what it is necessary to restore data and files. All applications of a desktop in new OS can be moved to any place as they exist irrespective of the screen panel. For fans to print the producer has expanded with different fonts their list which joins by default. Plus to everything, they have been specially changed under concrete displays of symbols. Different not roman types, access to which can be got after to buy microsoft windows 7 professional x64 bit are also available to users and to install on the personal computer.
In new OS, as well as in the Windows Vista version, the Aero interface which supports several registrations is realized. It is equipped with additional opportunities thanks to which it is possible to determine the size and an arrangement of windows on a desktop.
Safety level Windows 7
The company has taken care of data security of the personal computer therefore it has realized a powerful security system in the new software product. Thanks to the AppLocker service it is possible to protect concrete applications from start by the third party. In addition to everything the firewall Windows which reports to the user about the blocked applications is modernized. For safe connection with third-party servers without the knowledge of the user the option DirectAccess is built in.
Requirements to the hardware for the OS installation
In order that the product regularly worked and carried out the tasks assigned to it, it is necessary to buy windows 7 professional x32 at low price and to install on the personal computer with a set of such system characteristics:
· the processor which frequency is not less than 1 GHz;
· OP for the version on 64 bits – 2 GB
· 16 gigabytes of memory on the hard drive, and for Windows 7 Professional x64 of bits – 20 gigabytes
· 128 MB – spaciousness of the video adapter.
In conclusion it should be noted that Windows 7 is one of the best and productive products of the company which during creation of new OS considers the previous mistakes and wishes of users.
Download windows 7 professional free iso image:
https://altonkey.com/en/downloads/microsoft/ms-windows/ms-windows-7/dl-win-7-pro
Specifications
Common to digital
Activation
Online, Phone, Chat with Microsoft
Manufacturer Part Number
FQC-00265, FQC-04673, Fqc-08296, FQC-05347, 6PC-00024, FQC-08297
Activation territory
WorldWide
Bit systems
32x / 64x (x86)
The format of the license
Text / Photo Scan
Installation instructions:
The detailed installation is described on our website to read it by clicking on the link:
Activation Guide:
Click here to find out how to activate the program correctly and quickly:
There are no reviews for this product.