Microsoft Windows 8 Professional Download x64 Bit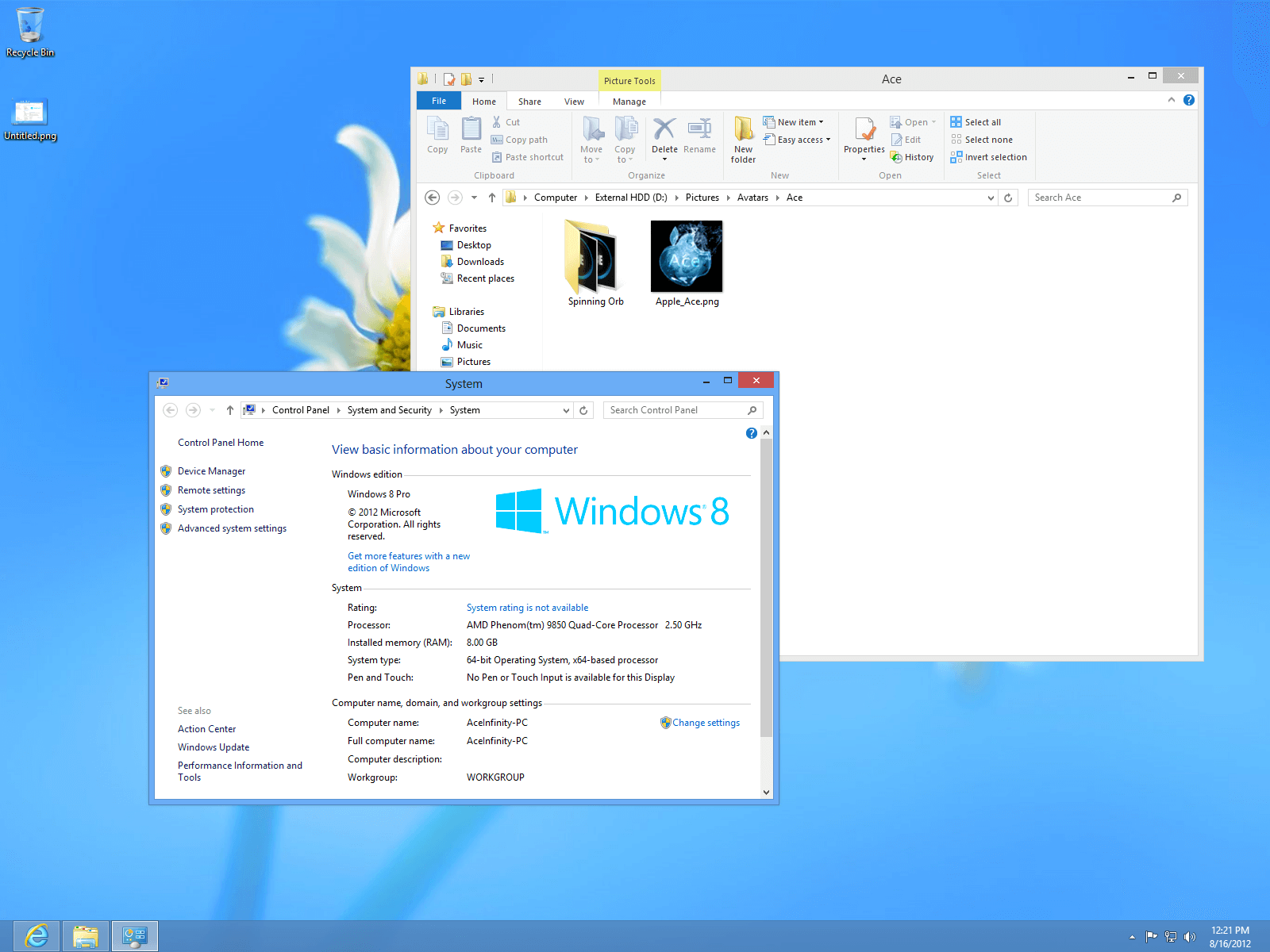 The Windows 8 operating system was once a breakthrough software product from Microsoft. If up to that point the specialists were betting on the release of the maximum possible number of editions, then in the issue of the release of "eight" it was decided to reconsider the approach. Were released in a limited number of editions. The average user actually had to choose between MS Windows Home and Professional. First of all, you need to consider the set of tools that you need to solve specific problems. If you need the special functionality of the operating system, then it is worth downloading the installer Microsoft Windows 8 Professional. A powerful operating system that's just as at home as it is in the office.
---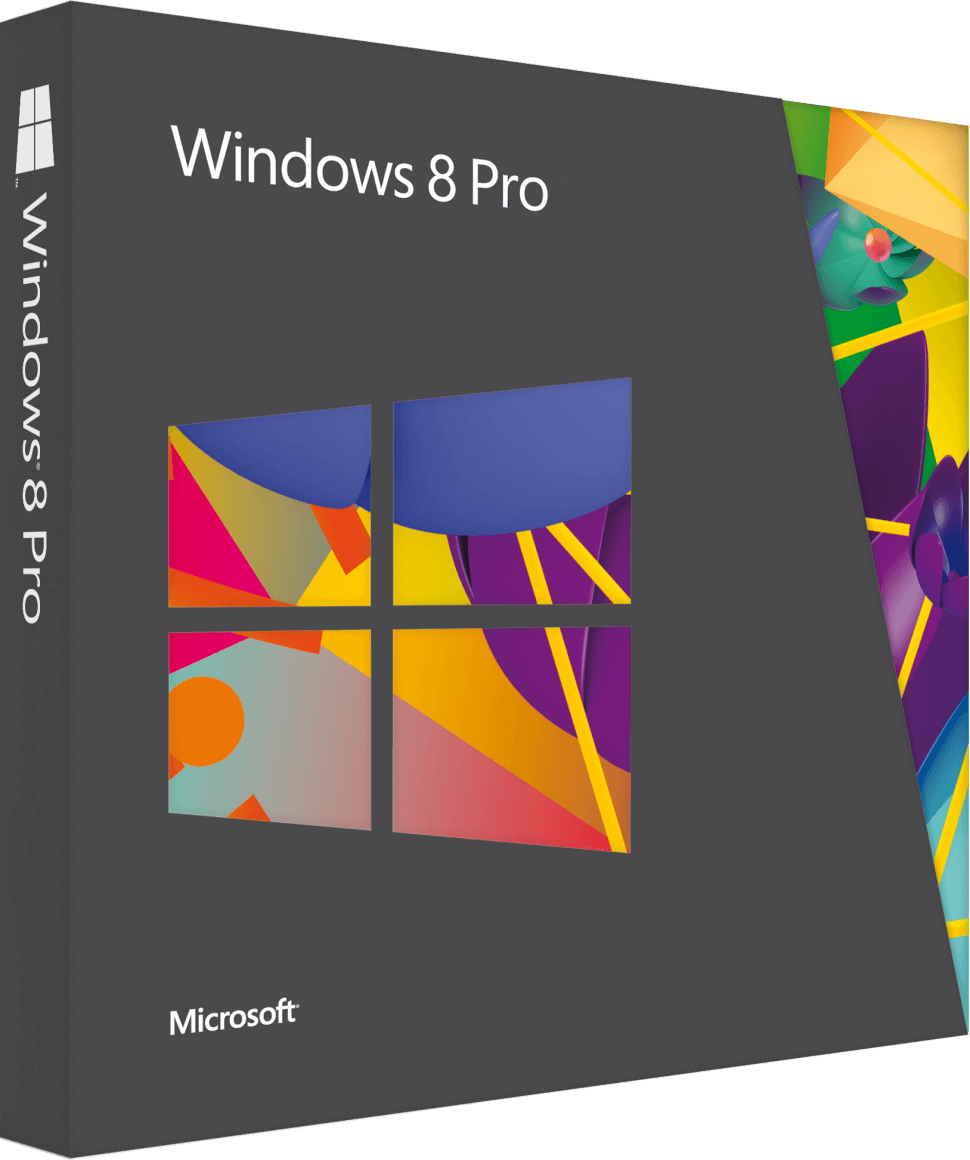 Manufacturer:
Microsoft Corporation
---
---
---
Size:
x32 - 2,4 GB; x64 - 3,2 GB;
---
Interface Language:
English or Multi-Language
---
---
Minimum system requirements:
Processor:

1.0 GHz

RAM from: 1 GB
Processor with SSE2 instructions support
Free hard disk space: from 16 GB
Release Date:

October 17, 2013

Licensed product only
Features of MS Windows 8 Pro
As said, this time Microsoft released only 4 versions of Windows 8, one of which was Windows 8 Pro, or in plain language, the Professional version. It allows upgrading with data from the previous version of the OS, in particular Pro and Ultimate. Among the new features should be noted first of all the option to work as a Remote Desktop server, special Hyper-V virtualization, support for group policies, as well as an encrypted file system - this is one of the main innovations that will be appreciated by entrepreneurs.
Remote administration is also possible. You can boot from virtual VHDs. Windows 8 Pro makes it possible to encrypt the drive using BitLocker. There is a separate Media Center which is not available in Enterprise version. It is not difficult to download Microsoft Windows 8 Pro. It can be done on the web site of the software manufacturer. Next, the ISO-file should be written to a DVD-drive or USB-Flash drive. Then initialize the operating system and activate it.
Benefits of Win 8 Professional
If you're choosing an operating system for home use, the choice basically comes down to Professional and Home editions. Most tasks in daily life are handled successfully with the tools in the Home edition. But sometimes you need advanced functionality, in which case the original Win 8 Pro (Core) distribution is the best solution.
If we talk about the obvious benefits of such a solution, the first thing to note:
Performance. "Eight is much more optimized than previous versions of Windows.
New interface. Metro interface launches with the system and helps to open the desktop.
Security. This system has a built-in Windows Defender. Native anti-virus from Microsoft.
Explorer. New explorer received updated navigation, functional, pleasant and convenient.
Store applications. In terms of functionality the store is very similar to Google Play, which is used on smartphones.
Multitasking. Windows 8 device allows you to use two or more programs at the same time.
Touch screens. The system supports gesture control. Users now have the ability to install Windows 8 on touchscreen gadgets.
When you decide to download Microsoft 8 Professional ISO image, be sure to take into account your wishes, current needs and capabilities of the operating system. You can contact our support service and we will consult you. Original ISO image may be x32 bit and x64 bit. The system is translated into Russian, so you will have no problems with installation and activation. We sell electronic (digital) activation keys. Our low price is because you buy only activation key without box, disk and documentation. We provide the best price for electronic product.
What we offer
Our store will provide such advantages:
official activation keys at low prices;
fast product delivery to your email;
the best prices for electronic keys on the Internet;
discounts and bonuses;
solution of issues related to software activation
Contact our support team to get answers to your questions. Provide a secure, fast and most cost-effective way to buy software from Microsoft.