Brand: Adobe
Product Code:

Adobe Creative-Cloud-12-months

Availability:

In Stock
Activation:
On The Official Adobe Website
Program type:
Collection of graphic and video editors
Buy a subscription to Adobe Creative Cloud
Goods for personal use! For Individuals!
Designers, video bloggers, and editors are familiar with Adobe products. It is a leading developer in the field of graphic and vector editors. Not so long ago, all programs had to be installed separately, which at times caused serious inconvenience. Since 2012, a full-fledged system has been launched, called Adobe Creative Cloud Sale that allows you to implement your ideas and create creative projects using the appropriate software. Anyone who wants to succeed in web content design and development can buy an Adobe subscription.
What is included in the package?
This is cloud storage that includes product distributions that the user can selectively install on their computer. Buying an Adobe Creative Cloud subscription is as easy as ever, but now the user needs to constantly renew the service on a monthly or yearly basis. The advantages are obvious: this principle makes software from the developer more accessible, because the price has become significantly lower than the cost of a lifetime license. The user can purchase a subscription for a period of up to 3 years. after the maximum period expires, you will need to pay again.
The following programs are stored in cloud storage:
Photoshop-a professional photo editing program
Illustrator - a tool for working with vector graphics and creating illustrations
InDesign is one of the best apps for book and magazine layout
Flash Builder is a special software component for programmers and application developers
Adobe Muse-an application for quickly building websites
These are the main ones, but there are many other programs, for example, Animate for those who develop interactive vector animation or Premier Rush for quickly creating videos and then publishing them on the web.
Features Of Adobe Creative Cloud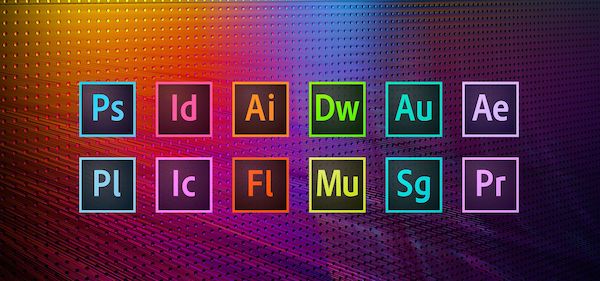 A Creative Cloud subscription allows you to:
Create collages
Draw on a professional level
Create bright animated cartoons
Edit and process videos
Add video effects
To mix audio
Develop websites
Draw in vector graphics
An Adobe Photoshop for discount subscription allows you to use additional tools for working with text and colors, save projects in the cloud, and develop your own unique portfolio. Using cloud storage, you can easily share your ideas and be inspired by the work of other designers.
Product features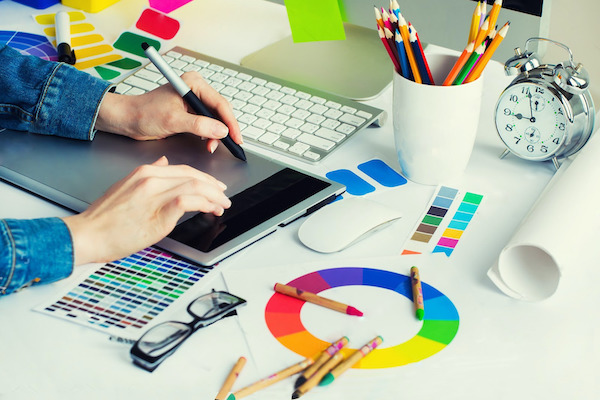 Before you buy Adobe Creative Cloud, it's best to familiarize yourself with the main benefits that a user will receive after purchasing a license:
All programs included in the package are automatically updated. Updates become available as soon as they appear. They are sent to the user's PC and installed after confirmation.
Each distribution is individually designed for a personal computer, mobile device, it is possible to synchronize devices and work on the project from any device from anywhere in the world.
You need to download Adobe Creative Cloud, and then create and place a portfolio on the platform that a potential employer can see.
Along with the subscription, the client gets 20 GB of free cloud storage space, where you can upload projects, work materials, and other data.
The ability to download Creative cloud and immediately start working after reading the training material that is included in the subscription. You no longer need to view hundreds of YouTube videos and read tons of material online.
Brushes, styles, and effects are integrated from one app to another in seconds.
The Share feature is the fastest way to share a project with other designers and artists.
Access to a huge Adobe Stock that includes templates, photos, and vector blanks. You can also find brushes, patterns, and other necessary materials in the drain.
All the programs included in the package are suitable for both professional designers and novice artists. A clear and accessible training program after the first viewing will give an absolute beginner basic ideas about working with vector and graphic programs
Buy Adobe Creative Cloud
If you don't know where to buy Adobe Creative Cloud at a good price, you can subscribe to our online store. There are versions for mobile devices on Android and iOS – do not miss the idea while driving a car or in another place far from home. Inspiration is an important component of every designer's successful work, but to implement their ideas in the era of computer technology, you simply can't do without special software, and Adobe gives this opportunity to everyone.
The license is transferred to the email you give us (only your login), we register it in the Adobe ID (we can connect it to your existing account).
Specifications
Common to digital
Activation
On The Official Adobe Website
Program type
Collection of graphic and video editors
There are no reviews for this product.