Brand: Kaspersky Lab
Product Code:

KIS1801121WWZZ

Availability:

In Stock
Activation:
Entering the key into the program
Delivery:
To Email / Personal account
The format of the license:
ESD
One of the most erroneous opinions among computer users is that the free antivirus is similar to paid anti-virus products.
On your home PC can and will be enough to install a simple free protection program, if it is constantly updated. But if it happens that there will be an infection, the help of qualified specialists is necessary. In the same situation the paid anti-virus will be able to solve most problems without any extraneous participation. In order to avoid wasting money on solving problems, it will be expedient. Today is one of the highest quality paid protection products.
For fifteen years Kaspersky Lab has been developing products for virus protection, which is a confirmation of the quality of the released programs. Despite the fact that the central office of the company is located in the capital of Russia, the anti-virus services are used by users in more than 200 countries around the world.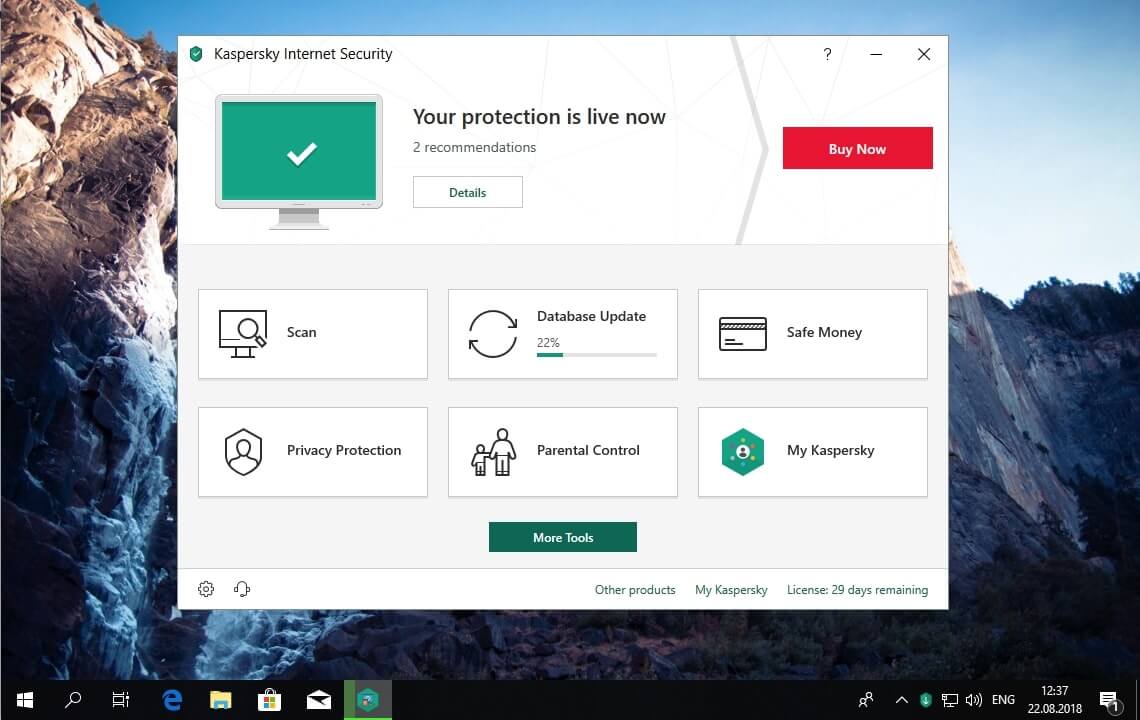 Anti-virus features
Anti-virus protection developers care about the competitiveness of their product, so they regularly update and revise it. Today all versions is possible with all the functions of 100% PC protection, where they will be installed:
Full protection against any kind of attacks and viruses, including heuristic analysis, database checking, complete blocking;
Check all messages, files and documents received on the computer;
full protection against spam;
Fencing from children;
Protection against leakage of secret data;
Regular updating of databases on an automatic basis;
Constant network control.
Manufacturers today offer to several modifications, each program is designed to perform specific tasks:
For corporate use Kaspersky Endpoint Security will be suitable;
For a home PC that is not connected to a local network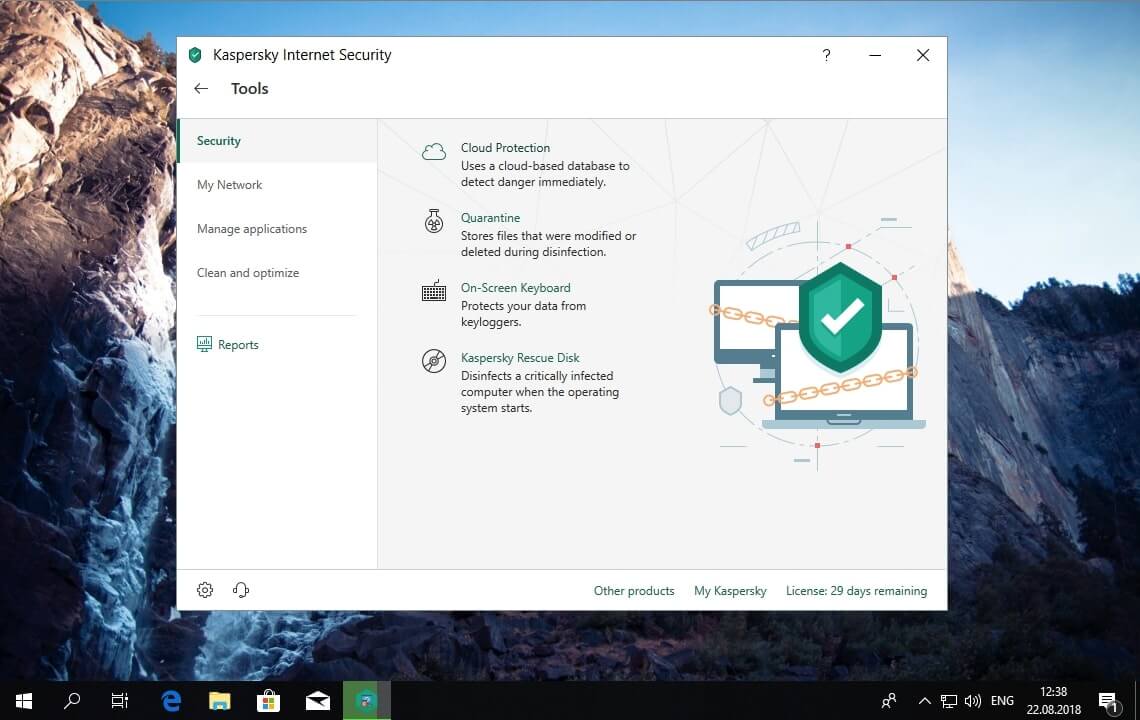 For mobile gadgets will suit Kaspersky mobile Security.
Each individual product is different to the details of thoughtful protection, and all of them have an affordable price, so today you can afford protection to any user. The official website of the developer provides all the necessary information, terms of use and cost.
It is worth considering that the free version of protection does not have the same functions as a full paid program.
Advantages of anti-virus
If you install the protection program on the PC and use it for some time, according to the feedback of almost all users, you can highlight the main advantages of the product:
Instant and high-quality PC security against any kind of attacks and viruses;
Convenient and accessible interface of the program;
Regular updates of installed databases;
Reliability guarantee;
elaborate functions;
Convenient mode of settings of all functions.
New Product
Recently Lab has released its new development of , which is distinguished by the presence of many additional features that are absent in the products of the home line. This program allows you to manage all devices remotely from anywhere in the world using the Web interface.
If you choose a new product, you need to know that it provides the ability to back up your data. Any technique breaks, and always unexpectedly. To avoid losing important files when you reinstall the operating system, you must duplicate them to restore them if necessary.
If you have very important information files stored on your PC, will help you to save them in a special virtual safe. The data will be automatically encrypted in a crack-resistant way. You can only retrieve information if you have a password.
Installing
Before Kaspersky Internet Security extension, you need to know the features of the SOFTWARE Product installation. The basic steps of installation are no different from the installation of "Kaspersky Anti-Virus". But there are also some features. The first step is to contact the manufacturer's server to check for existing updates.
If you choose the first option, the maximum protection of your computer will be guaranteed. If certain modules are not needed, they can be disabled at any time.
After installation, a configuration wizard is launched to help the user quickly activate the program. To do this, you will need to enter the product Activation code. Lab experts recommend to perform a full scan of your PC's hard drive and all external data carriers connected to it immediately after the anti-virus installation. The duration of this test depends on the speed of the personal computer processor and the number of information files available on it.
Today program is considered to be the most popular product in Russia and worldwide. Lab is able to distribute its latest developments to the e-mail of the user who made the decision. The functions of a resident verification program that allows you to check files when downloading, give a certain advantage that is available only to advanced developers.
Support of some platforms and different network functions in one anti-virus package is a very strong argument in favor of the manufacturer. SoftWare have enough frisky search algorithms and a minimum percentage of erroneous positives.
Kaspersky Anti-Virus from our store will be a great purchase for your computer!
Download image installer free for 30 days trial:
https://www.kaspersky.com/downloads/thank-you/internet-security
Specifications
Common to digital
Activation
Entering the key into the program
Delivery
To Email / Personal account
The format of the license
ESD
Installation instructions:
The detailed installation is described on our website to read it by clicking on the link:
Activation Guide:
Click here to find out how to activate the program correctly and quickly:
There are no reviews for this product.